You read two days ago how I received the loveliest, most thoughtful Knitmas gift. But I had to wait until today to share what I created as Knitmas Elf. I drew the name of talented knitwear designer Carol Feller, whom I know, have written about, and knit with so in some ways it was easier, but also had the chance to get to know her better through this. This is what I made. Minus the pair of socks (knit by Marseille), which I forgot to photograph as they were drying when I did the photoshoot.
I drew the card myself.
I painted this mug and baked it to set the porcelain paint. Tutorial coming in February posted HERE, written after I perfect my technique.
I sewed this little notions pouch
I designed and knit this hat
I found this and loved it!
I made these stitch markers.
Homemade spiced nuts. RECIPE HERE
Colored pencils for creativity!
Homemade dark chocolate coated pretzel twigs. Recipe coming soon posted HERE.
A vintage pattern.
Smudge Yarns DK in a stunning Kindle colorway.
A paperback copy of my first book, Bake Knit Sew. Signed by me.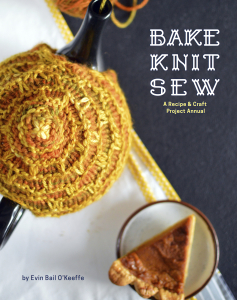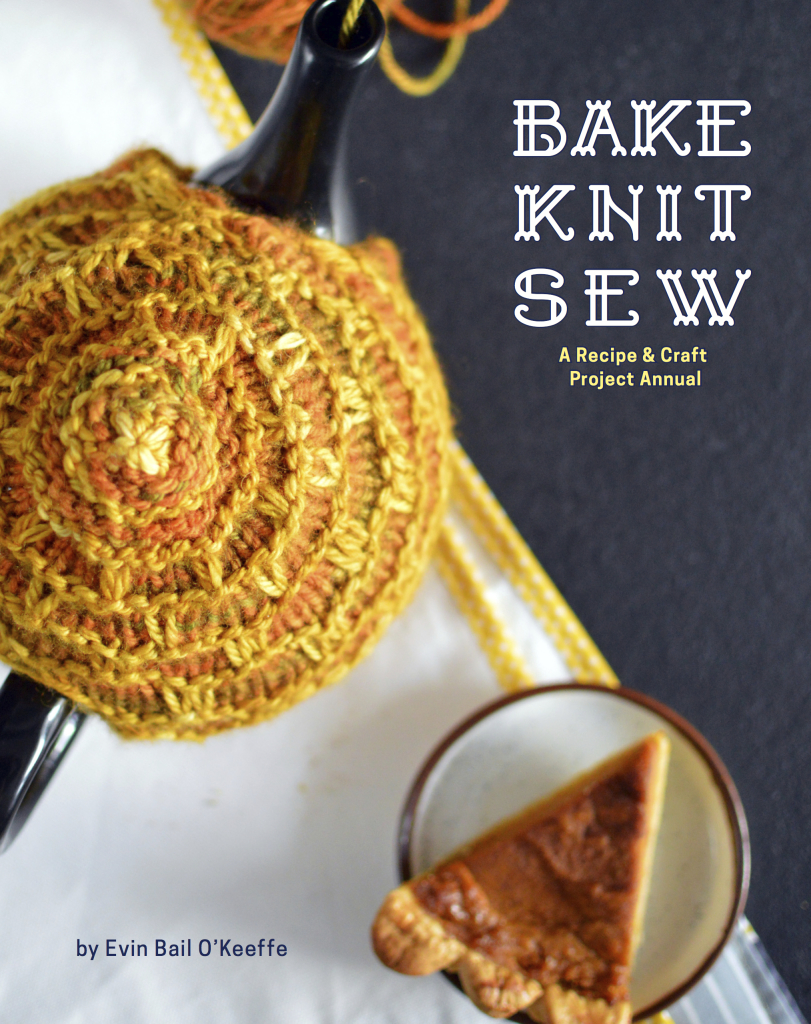 There was also a pair of hand knit socks that my friend Marseille knit, because I'm not a sock knitter and I knew Carol longed for hand knit socks she could wear (not ones to save for her trunk shows and book tours). But I forgot and the socks were blocking when I snapped all these photos.
Which item is your favourite?
Don't forget you can make your own parcel with tips from my recent blog post.
Curious about my previous year's Knitmas antics? For Knitmas 2014, I sent a parcel to Carol Feller (no pressure there, right?). I received an amazing parcel including an Age of Brass and Steam from Regina. For Knitmas 2013, I designed and knit a cowl for Kathy. I received a parcel with orange fingerless gloves from Catherine. For Knitmas 2012, I knit fingerless gloves and sewed a tea cosy for Gráinne. For Knitmas 2011 (my first year in the gift exchange), I designed and knit a cupcake tea cosy for D and she wrote all about it here.
If you need a copy of my book yourself or for a perfect holiday gift, find out where to buy it HERE.