I write a lot, so I've created this page to list and link to my non-EvinOK writing work. I organized them by topic… I know I should love all my writing work equally, but I marked my super favorites with *.
The 70-some Teamwork.com blog posts linked to below were written over the course of 17 months when I led their blog leading up to its winning Best Corporate Marketing & Communications Blog in Ireland (2016). After that, I focused on customer-use case studies.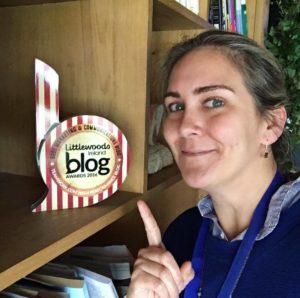 I have written and published over 600 posts for EvinOK since March 2011. This blog has won Best Personal Craft Blog in Ireland twice (2014, 2017) and was awarded Bronze in 2018. I also self-published books with my independent publishing company and managed production and publishing for another book.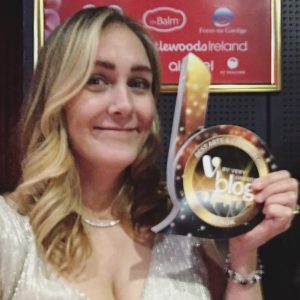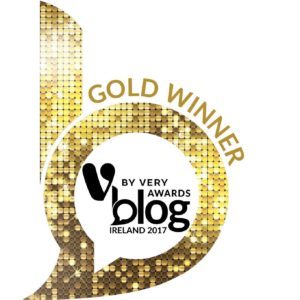 Knitting and Crafts
Profile of and Interview with Carol Feller | Interweave Knits, Spring 2013 Digital Edition
Irish Country Living four-part series (Intro, 1, 2, 3, 4) with original knitwear designs | Irish Farmers Journal, February 2018
…and most of the posts in this blog.
Wellness and Life Balance
How Plants Can Make Your Office Healthier * | Teamwork.com Blog
How Multitasking is Killing Your Brain * | Teamwork.com Blog
Chasing Work Life Balance | Teamwork.com Blog
Business, Productivity, and Collaboration
How Your Team Can Accomplish a One in 16 Million Chance of Error * | Teamwork.com Blog
4 Reasons to Wear the Same Thing to Work Every Day * | Teamwork.com Blog
Strive for the Gold: How to Persevere like an Olympian  | Teamwork.com Blog
Unparalleled Collaboration in a Fast-Paced Environment *  | Teamwork.com Blog
4 Ways to Gain Momentum and Trust as a Team | Teamwork.com Blog
Make Shrewd Decisions in 3 Powerful Steps | Teamwork.com Blog
The Secrets of Pre-Vacation Productivity | Teamwork.com Blog
Leadership Lessons Learned from Game of Thrones | Teamwork.com Blog
Why Collaboration NFL-Style Makes You a True Team Player | Teamwork.com Blog
Fundamentals of the Complete 15-Minute Break * | Teamwork.com Blog
Important & Urgent – How to Focus on Things That Matter | Teamwork.com Blog
Schedule Your Day With the Pomodoro Technique | Teamwork.com Blog
4 Tips to Keep Your Team Motivated on Long-Term Projects | Teamwork.com Blog
3 Reasons to Offer Free Food at Work | Teamwork.com Blog
How Santa Collaborates with His Elves for Team Success | Teamwork.com Blog
Work Smarter, Not Harder | Teamwork.com Blog
Surviving and Succeeding at Conference Events | Teamwork.com Blog
Surviving and Succeeding at the Web Summit | Teamwork.com Blog
What Makes Successful Bosses So Remarkable | Teamwork.com Blog
3 Things to Begin a Productive Work Day | Teamwork.com Blog
The Best Business Videos to Inform and Inspire | Teamwork.com Blog
The Benefits of an Office Library | Teamwork.com Blog
Purposeful Team Building Activities | Teamwork.com Blog
Stop, Collaborate, and Listen | Teamwork.com Blog
5 Ways to Overcome Fear of Public Speaking | Teamwork.com Blog
Biggest Mistakes Entrepreneurs Make | Teamwork.com Blog
10 Ways to Strengthen Your Team Relationships | Teamwork.com Blog
Why Office Murals are On the Rise | Teamwork.com Blog
7 Unexpected Ways to Use Your Dry Erase Board | Teamwork.com Blog
9 Ways to Thank Your Team for Being Awesome | Teamwork.com Blog
The 3 Secrets to Building a Winning Team | Teamwork.com Blog
Infographic: Give Useful Feedback with The Sandwich Technique | Teamwork.com Blog
Marketing Industry Leaders Share Advice & Perspective | Teamwork.com Blog
Advice and Perspective from Top Women Leaders in Education | Teamwork.com Blog
Customer Support and Social Media
3 Elements of Strong Customer Support | Teamwork.com Blog
How to Build THE Best Customer Support Team | Teamwork.com Blog
The Art of Listening | Teamwork.com Blog
Customer Support in the Age of Technology | Teamwork.com Blog
3 Simple Tips to Avoid Landing in the Soup Online | Teamwork.com Blog
How to Get the Most from Your Customer Support Experience | Teamwork.com Blog
The Teamwork.com Customer Support Tool Kit | Teamwork.com Blog
How WE Use Teamwork Desk | Teamwork.com Blog
Expat Life and Travel
Trying to get a taste of Thanksgiving in Ireland | Irish Examiner
I Heart My City: Evin's Cork | National Geographic
Food & Cooking
Chickpea & Olive Salad with Lemon Dressing | Jen's Kitchen
Valentine's Day Family Breakfast | Wayfair.co.uk
Book Reviews
Book Review: Inbound Marketing | Teamwork.com Blog
Establishing Findability in the Age of SEO Obsession * | Teamwork.com Blog
Customer Support Lessons Learned from Micah Solomon | Teamwork.com Blog
Press & Publications
Sometimes, I'm in the newspaper or media for my writing or a book I've published. Here are a few links to recent articles by or about me: