I write a lot, so I've created this page to list and link to my non-EvinOK writing work. I organized them by topic… I know I should love all my writing work equally, but I marked my super favorites with *.
The 70-some Teamwork.com blog posts linked to below were written over the course of 18 months when I led their blog leading up to its winning Best Corporate Marketing & Communications Blog in Ireland (2016). After that, I focused on customer-use case studies.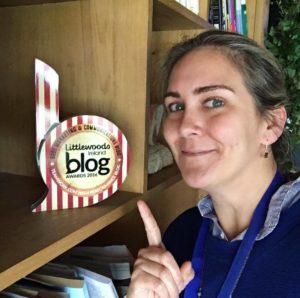 I have written and published over 600 posts for EvinOK since March 2011. This blog has won Best Personal Craft Blog in Ireland twice (2014, 2017). I also self-published two books and managed production and publishing for a third book.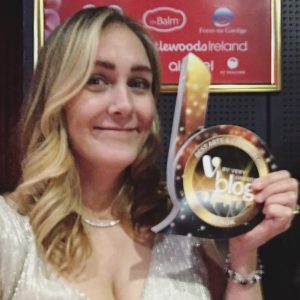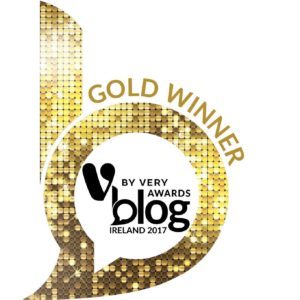 Wellness and Life Balance
How Plants Can Make Your Office Healthier * | Teamwork.com Blog
How Multitasking is Killing Your Brain * | Teamwork.com Blog
Chasing Work Life Balance | Teamwork.com Blog
Knitting and Crafts
Profile of and Interview with Carol Feller | Interweave Knits, Spring 2013 Digital Edition
Irish Country Living four-part series (Intro, 1, 2, 3, 4) with original knitwear designs | Irish Farmers Journal, February 2018
Business, Productivity, and Collaboration
How Your Team Can Accomplish a One in 16 Million Chance of Error * | Teamwork.com Blog
4 Reasons to Wear the Same Thing to Work Every Day * | Teamwork.com Blog
Strive for the Gold: How to Persevere like an Olympian  | Teamwork.com Blog
Unparalleled Collaboration in a Fast-Paced Environment *  | Teamwork.com Blog
4 Ways to Gain Momentum and Trust as a Team | Teamwork.com Blog
Make Shrewd Decisions in 3 Powerful Steps | Teamwork.com Blog
The Secrets of Pre-Vacation Productivity | Teamwork.com Blog
Leadership Lessons Learned from Game of Thrones | Teamwork.com Blog
Why Collaboration NFL-Style Makes You a True Team Player | Teamwork.com Blog
Fundamentals of the Complete 15-Minute Break * | Teamwork.com Blog
Important & Urgent – How to Focus on Things That Matter | Teamwork.com Blog
Schedule Your Day With the Pomodoro Technique | Teamwork.com Blog
4 Tips to Keep Your Team Motivated on Long-Term Projects | Teamwork.com Blog
3 Reasons to Offer Free Food at Work | Teamwork.com Blog
How Santa Collaborates with His Elves for Team Success | Teamwork.com Blog
Work Smarter, Not Harder | Teamwork.com Blog
Surviving and Succeeding at Conference Events | Teamwork.com Blog
Surviving and Succeeding at the Web Summit | Teamwork.com Blog
What Makes Successful Bosses So Remarkable | Teamwork.com Blog
3 Things to Begin a Productive Work Day | Teamwork.com Blog
The Best Business Videos to Inform and Inspire | Teamwork.com Blog
The Benefits of an Office Library | Teamwork.com Blog
Purposeful Team Building Activities | Teamwork.com Blog
Stop, Collaborate, and Listen | Teamwork.com Blog
5 Ways to Overcome Fear of Public Speaking | Teamwork.com Blog
Biggest Mistakes Entrepreneurs Make | Teamwork.com Blog
10 Ways to Strengthen Your Team Relationships | Teamwork.com Blog
Why Office Murals are On the Rise | Teamwork.com Blog
7 Unexpected Ways to Use Your Dry Erase Board | Teamwork.com Blog
9 Ways to Thank Your Team for Being Awesome | Teamwork.com Blog
The 3 Secrets to Building a Winning Team | Teamwork.com Blog
Infographic: Give Useful Feedback with The Sandwich Technique | Teamwork.com Blog
Marketing Industry Leaders Share Advice & Perspective | Teamwork.com Blog
Advice and Perspective from Top Women Leaders in Education | Teamwork.com Blog
Customer Support and Social Media
3 Elements of Strong Customer Support | Teamwork.com Blog
How to Build THE Best Customer Support Team | Teamwork.com Blog
The Art of Listening | Teamwork.com Blog
Customer Support in the Age of Technology | Teamwork.com Blog
3 Simple Tips to Avoid Landing in the Soup Online | Teamwork.com Blog
How to Get the Most from Your Customer Support Experience | Teamwork.com Blog
The Teamwork.com Customer Support Tool Kit | Teamwork.com Blog
How WE Use Teamwork Desk | Teamwork.com Blog
Expat Life and Travel
Trying to get a taste of Thanksgiving in Ireland | Irish Examiner
I Heart My City: Evin's Cork | National Geographic
Food & Cooking
Chickpea & Olive Salad with Lemon Dressing | Jen's Kitchen
Valentine's Day Family Breakfast | Wayfair.co.uk
Book Reviews
Book Review: Inbound Marketing | Teamwork.com Blog
Establishing Findability in the Age of SEO Obsession * | Teamwork.com Blog
Customer Support Lessons Learned from Micah Solomon | Teamwork.com Blog
Press & Publications
Sometimes, I'm in the newspaper or media for my writing or a book I've published. Here are a few links to recent articles by or about me: