I am honoured to have earned a place on the 2016 Blog Shortlist for the Littlewoods Ireland Blog Awards.
I started EvinOK five years ago to share my creative adventures and crafty projects, as well as my recipes and knitting patterns. It is a labor of love and something I enjoy immensely. I was chuffed to win Best Craft Blog in 2014 when my first book was published. Now, to be shortlisted is reassuring that my passion is also my gift and my efforts are appreciated. Thank you!
But I need your help because 20% of my mark in the Littlewoods Ireland Blog Awards comes from the public vote. So…
Yes, you can vote for me in BOTH categories!
And as an added bonus, I designed the blog for a friend and she's in the running so please vote for Fenns Quay and then some for Best Corporate Food Blog.
The public vote will run from 

Wednesday 17th until Tuesday 23rd August and every vote matters, so please cast your vote today. You can vote for me in one or BOTH categories.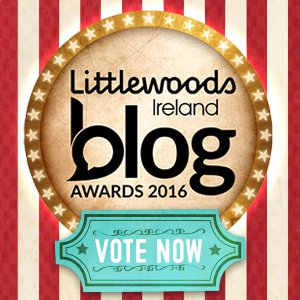 It is exciting to have Littlewoods Ireland sponsoring the event. As Ireland's largest online department store, it's the destination for most of us when we need to hunt down the latest fashion, gadgets, and homewear. With its free delivery and free returns on orders, it's become a mainstay in the Republic for savvy shoppers. Which is why it is fitting Littlewoods Ireland is sponsoring an event for such a wide variety of us bloggers, because they have something for everyone – and we do too!