Holiday meals evoke different memories for different people, but nearly every memory has something to do with the meal itself. Whether you prefer turkey to ham or are all about the tofurkey, my Mom's Baked Thanksgiving Dressing Balls, aka Stuffin' Muffins will help you add a necessary side with minimal stress. With their mouths full, your family can't get a word in edgewise. Here is one of my favorite delicious family recipes that is wonderful for your holiday menu.
I am sharing my very own Mom's Dressing Balls (Stuffin' Muffins) recipe. Technically, because it is baked outside the bird and if your family is a bit Southern, it is "dressing" not "stuffing", but the name "Stuffin' Muffins" rhymes nicely so we call it that in my family. A muffin tin is a great way to bake side-dish stuffing in reasonable-sized portions so it bakes quicker than if it were in the bird as actual stuffing.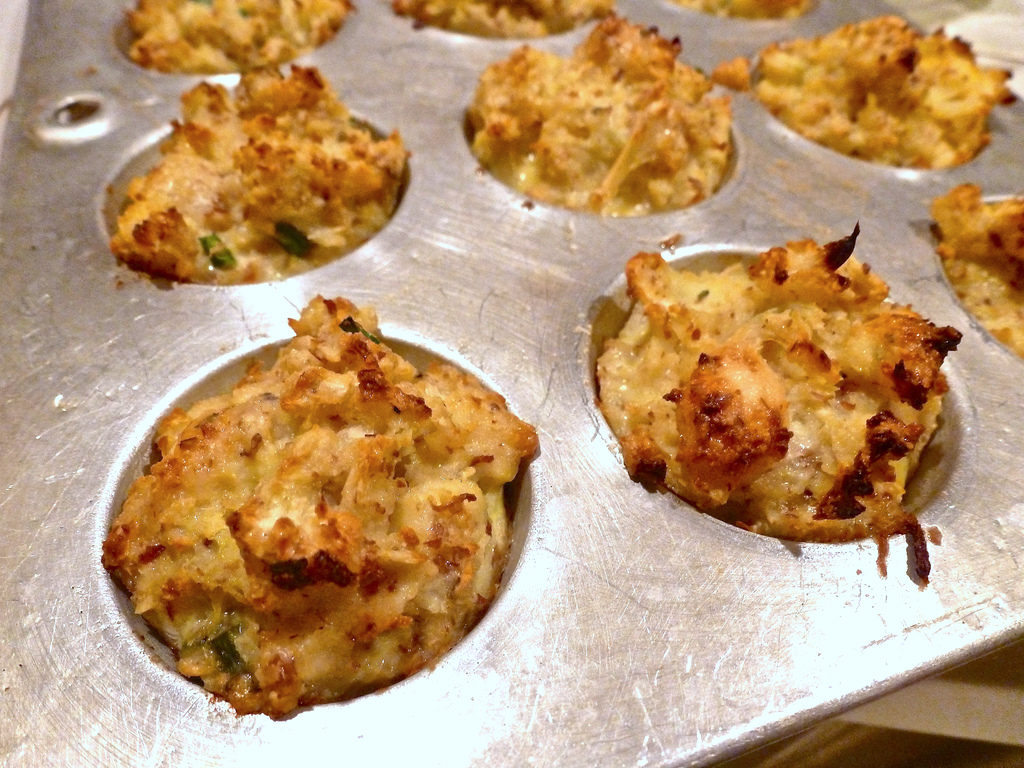 My Mom's Baked Dressing Balls, aka Stuffin' Muffins
Butter or Pam cooking spray for muffin pan
2 lbs. (90g) Croutons or stale bread
1 Large sweet onion, chopped
10 Celery stalks, chopped
2 Eggs, raw
½ cup Fresh parsley leaves, chopped
48 ounces chicken broth (vegetable broth may be substituted)
Mix all ingredients except butter.
Form balls (like baseballs) lightly. Do not pack mixture densely or tightly.
Place in buttered muffin pans and bake at 350° for 30 minutes.
Serve with gravy and pretend it was hard work to make them.
That's it. Super easy. Feel free to adapt to exclude what you dislike and include what you like. I sometimes switch out half the celery for leeks then put in finely chopped wild mushrooms. Make it your own.