My friend Kaystir knit this stunning beaded grey Sweet Dreams by Boo Knits with her handspun yarn. Now, I'm wearing it as a bridesmaid in a castle wedding. Could just drop the mic now, couldn't I?
But instead, I will tell you more about how Kaystir not only hand spun the yarn, but also knit this exquisite shawl. Kaystir explains, "It is an 75/25 merino/silk blend that I bought from World of Wool. I spun 100 grams long draw from the fold z twist and then I plied it s twist." She spun it on her Ashford Kiwi on my 20:1 ratio.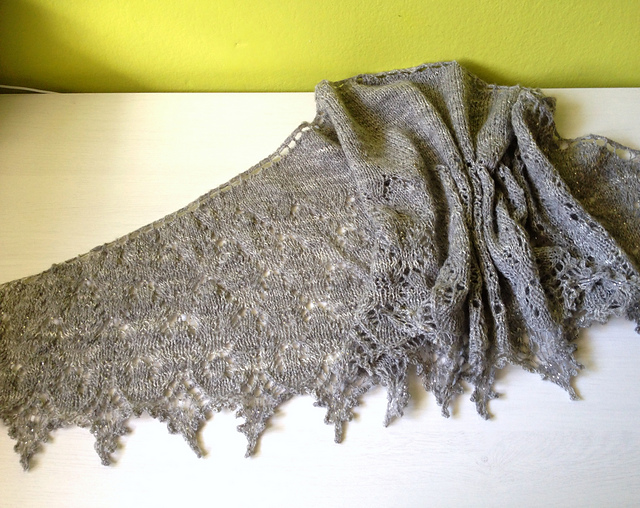 Oh yeah, and there are beads!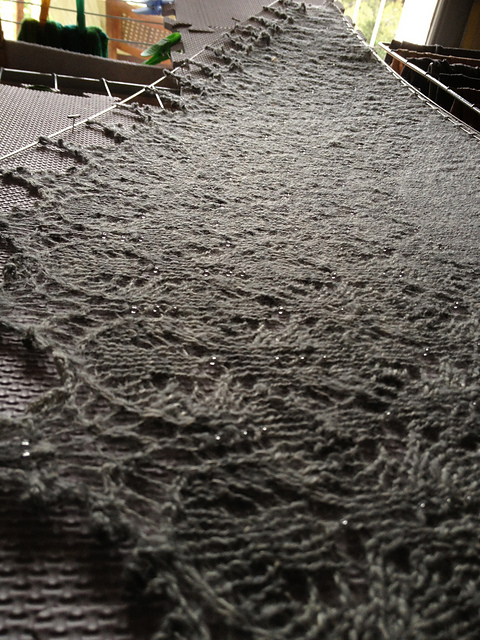 Kaystir followed the pattern, but in terms of the spinning, she did that in a suburb of Madrid in the summer heat. She wanted to knit a soft, comforting, enveloping shawl in spite of the heat. Now, the shawl lives with me in chilly Ireland. In October, I was bridesmaid for Sara of Smudge Yarns (@Sara_Trucraft) and the shawl added a soft, handmade vibe to my vintage-y outfit. I paired it with an L.K. Bennett dress and Clarkes heeled Mary Janes in plum suede.
The morning after the wedding, my hair did not look as good, but we really wanted another photo of the shawl.