I'm celebrating today. EvinOK is a Finalist in the 2016 Littlewoods Ireland Blog Awards thanks to a strong public vote and the admiration of the judges. So, the only thing I can say now is… thank you.
I'm so touched to have made it this far. Whether I'll be giving my 2014 award a partner or not, I am honoured to be in such amazing company and to have earned your and the judges appreciation.
You know what else? My day job is writing the Teamwork.com blog, which is also a finalist this year, but in the Best Corporate Marketing Blog category. How crazy is that?! When I first started at Teamwork.com in March 2015, the blog was ready for a change and to be taken to the next level and with such versatile products, enthusiastic customers, and dedicated teammates, we got it there. In every sense of the process, it was a team effort to bring the blog to where it is today. So whether it wins or not, we should be proud of our collaborative efforts and solid result. You can read my posts for the Teamwork.com blog here in my writing portfolio.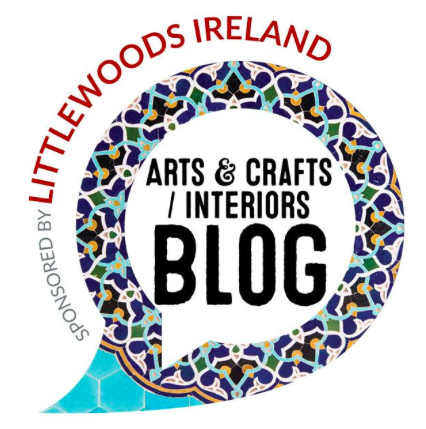 EvinOK is my passion and I'm happy to get to share it with you. I do it all for the sheer enjoyment and sense of community. When I merged my blogs in 2011 to create EvinOK, I never dreamed of such recognition. This is the icing on the cake… or the tricot edge on a hand knit!
As one of the ten finalists in the Arts & Crafts / Interior Personal Blog category, I'm delighted to be listed among such awe-inspiring peers. If you love my blog for being an inspiration and creative feast, you should definitely check out the other nine finalists in this category:
Good luck and congratulations to all the blog finalists, but also a shout out to all bloggers who strive to create unique content while preserving authenticity and SEO. Every good blog just helps us all look better out there – so, keep up the great work!
Sadly, I cannot attend the awards as I hoped because I just gave birth to a wonderful baby that needs me at home the next few weeks. Trust me, I'm gutted! With both my blogs as finalists, it would be fun to go there and be part of the exciting vibes and cheer on my fellow bloggers. Especially my friend Jeni.
I'm so tempted to go, but baby is tiny and it is a strict over 18s event. And seriously, I'm exhausted. But I couldn't resist a bit of window shopping on Littlewoods Ireland and, if I was going, I totally would order and wear the Myleene Klass Polka Dot Printed Maxi Dress or the V by Very Double Layered Stripe Prom Dress. You temptress, Littlewoods!
UPDATE: EvinOK did not win, but top ten is pretty awesome IMHO. Teamwork.com blog WON its category! Go team, we earned this with the last 18 months of hard work and planning. You can read some of the dozens of posts I wrote for Teamwork.com HERE.