There is nothing quite like the texture and warmth of handknits when there is a chill in the air. The Barra Marled Hat offers an approachable pattern light on challenge, but heavy on beauty. The marled effect is created by pairing washable solid-colored DK and a colorful sock yarn to be knit as one. Two yarns knit held as one result in a beautiful marled look and extra warmth. This is a free pattern on Ravelry right now!
Today is the final day of the giveaway over on my Instagram account – enter for your chance to win a digital edition of your own of Ultraviolet Knits.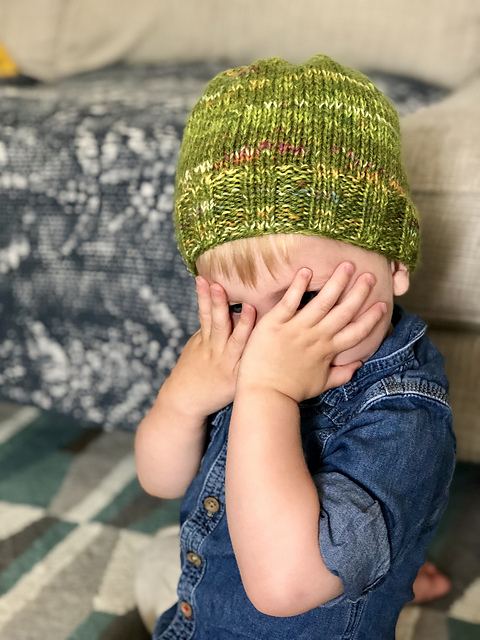 The hat design is named for the beautiful Gougane Barra National Park in West Cork, the colors I used remind me of the heather, bog cotton, and wild clover found in the park. It is a place close to my family's heart and one we try to visit at least once a year, in spite of being a bit of a drive from where we live. I'm including a few photos to give you a glimpse into this place that has such peace and beauty, I thought you should see it for yourself – if you haven't already. You can follow along on my knitting designing, baking, and life's adventures on my Instagram account.
And though this photo was taken in nearby Loch Hyne, not Gougane Barra, it was this color combination that inspired the colorways chosen for the hat sample shown here.
The Yarn
The hat uses DK and sock yarn paired to knit as one for a marled look. Berroco Vintage DK (Fennel 2175 colorway) and DROPS Fable (Guacamole 151 colorway) were used for the samples in this book. This approach is what I also used for one of my first two baby blanket designs, the Stripy Cozy Baby Blanket and Miller & June Blanket.
The Country Living Baby Knits Series
In early Spring 2018, Country Living of Irish Farmers Journal featured a four-part series with original baby and child-focused knitting designs by me. The four designs in the series were: