We are heading up to Dublin to see The Dublin Knit Collective today for my Bake Knit Sew book blog tour! You'll love how versatile she shows my Cobblestone boot topper pattern to be when using a cheerful striped yarn.
Even though I designed the boot toppers and test knit them, I'm still surprised at what a quick knit they are. A perfect last-minute knit. But enough talk, let's head over to The Dublin Knit Collective!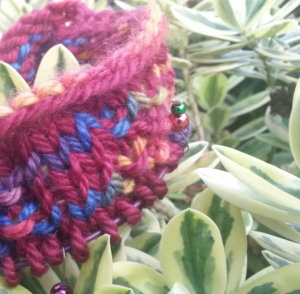 Bake Knit Sew is available in paperback and ebook versions from select retailers (full list).