Handcrafted can mean so many different things and represent a variety of methods and crafts, so I love when I encounter a combination of crafts in one talented maker. In this case, I'm talking about Sinéad O'Toole of DesignsBySinéad. You may have seen her beautiful creations on
her Instagram @designsbysinead
 or
her website
. If you have, you know she has a keen sense of proportions, composition, and material. I am fortunate to be able to share my interview with Sinéad today as part of
my interview series
.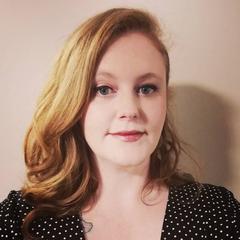 How long have you been doing what you're doing?
Like most children I too was drawn to play-doh, but it wasn't until secondary school that I met some wonderfully inspiring, supportive Art teachers that made me believe that Art could be a career for me. You don't forget that kind of early support and acknowledgment. It certainly had a massive impact on me. Such was their encouragement, and my love for ceramics, that I became known as "clay baby" and opted to study a Degree in Fine Art, specialising in Ceramics in GMIT, Galway. I then partook in some group exhibitions, and was commissioned to make several pieces, and sculptural installations. However, it was not long before I came to believe that the 'struggling artist syndrome' was a real thing. Ceramics, I felt, simply would not pay the bills. My landlord, after all, would not accept a biomorphic wall sculpture as payment… try as I might to sell it to them. So I sort of stumbled into something approaching financial security when I landed a job managing graphic designers in a lovely local print company. From there it was only a hop, skip and a jump to teaching myself a little graphic design. Sure it wasn't clay, but I felt like it was a more realistic means of paying the rent while also satisfying my creative needs. I was in that job for some six years and even went on to complete a Degree in Digital Technology & Design. The course was fantastic, not least of all because it drove home the fact that my heart was not with graphic design. It has provided me with the digital marketing skills, business education and confidence to really give my true passion a proper shot – which is how "Designs by Sinead " was born.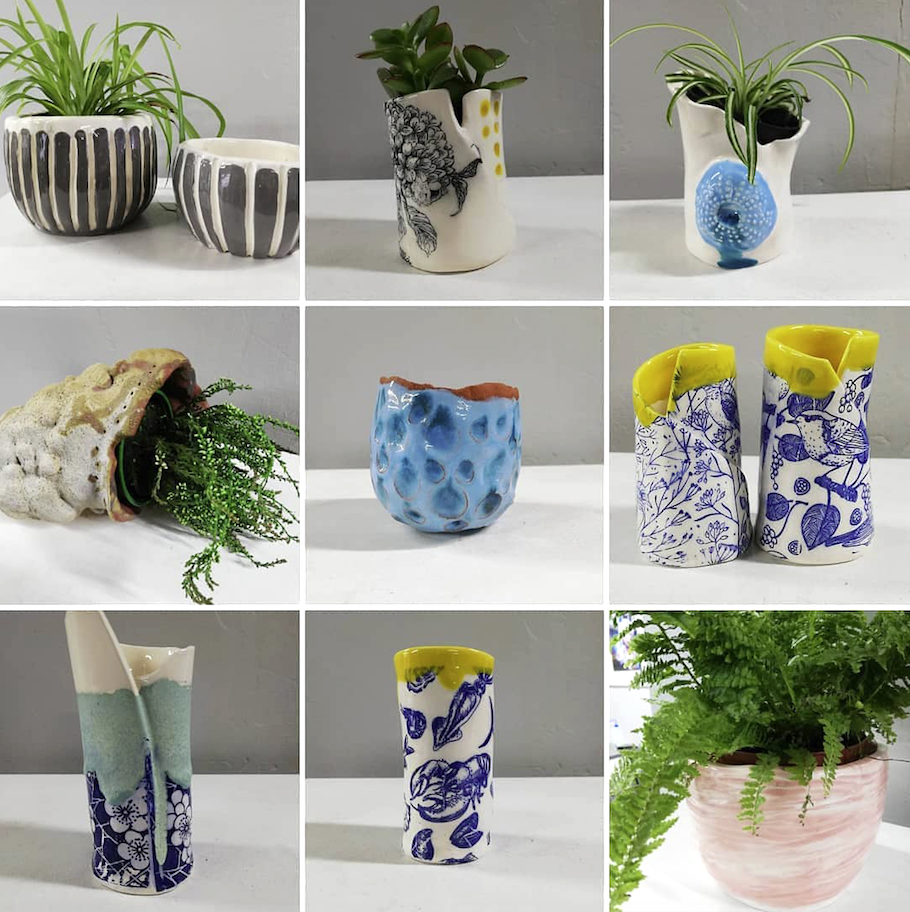 What inspired you to make this a business?
I love art that can be worn, carried, and touched. And I especially like ceramic jewellery because of humankind's close relationship with clay. Throughout history, clay has shaped our cutlery and weapons, our homes and farms, and even adorned our skin. So there's a certain comforting familiarity with ceramics. It harkens back to our connection with the land and with nature. I wanted to capture that spirit, and continue the ceramics tradition. But I also wanted to make jewellery that was individual and unique at each iteration, which is why each piece is handmade.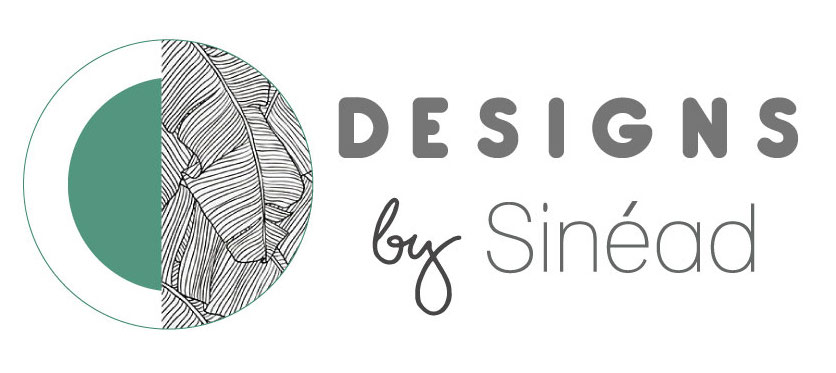 Where did your company name come from?
DesignsBySinead was quite literal, and possibly a little unimaginative hah. However I was a little more creative when I named my jewellery collection NASUS (pronounced Nah-Soos), which is named after my mum Susan, who I lost to a long, arduous battle with cancer just before Christmas in 2018. This selection of ceramic jewellery is my way of commemorating my mum's life and as a thank you to her for always supporting and encouraging me to continue to create, even when I felt it might be an easier path to do something else.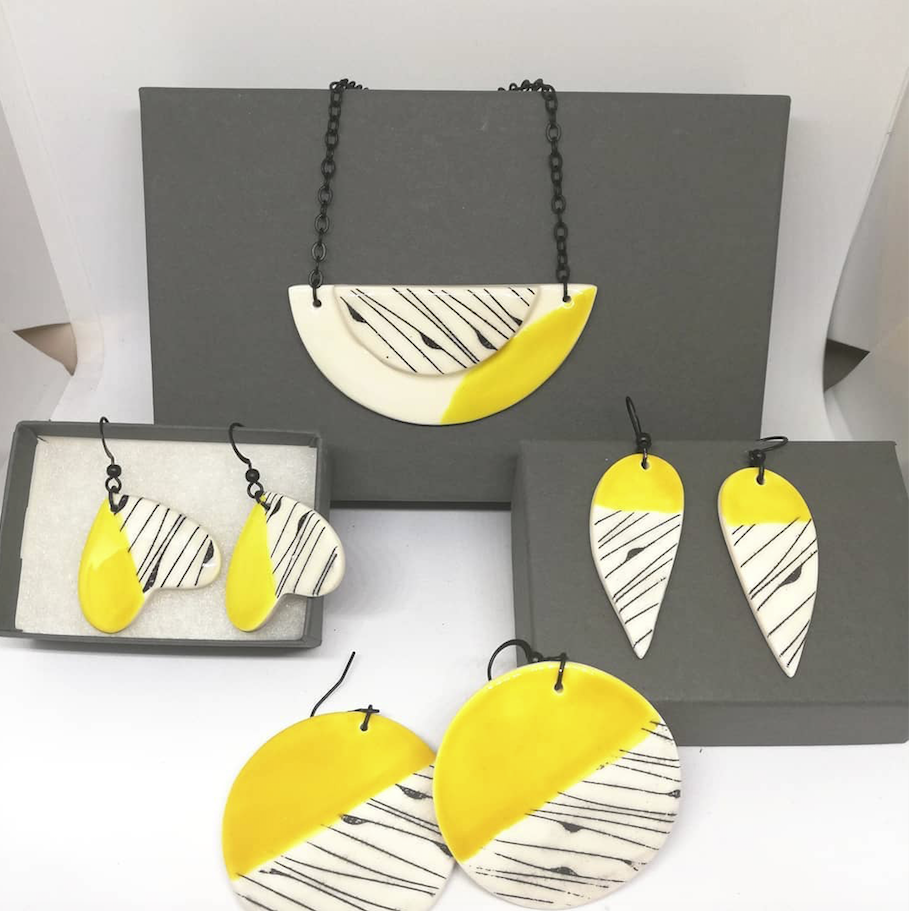 What do you like about what you do?
I love ceramics because it is a tactile art. You can look at your pieces and you can feel them. It gives texture, and weight, and colour to a feeling, a memory, or an idea. I find working with clay therapeutic and meditative. In a world where every experience is virtual or digital and transient, there's something grounding about engaging with a craft. It requires focus, and means that you enter a state of flow when doing it. I recommend it to everyone! Moreover, there's something deeply personal about making something lovingly by hand to be passed on to someone else. It's like the sharing of a message or secret, and it can be carried with you. It's real, it's human, and it's natural. It's one of the oldest means of sharing something with someone.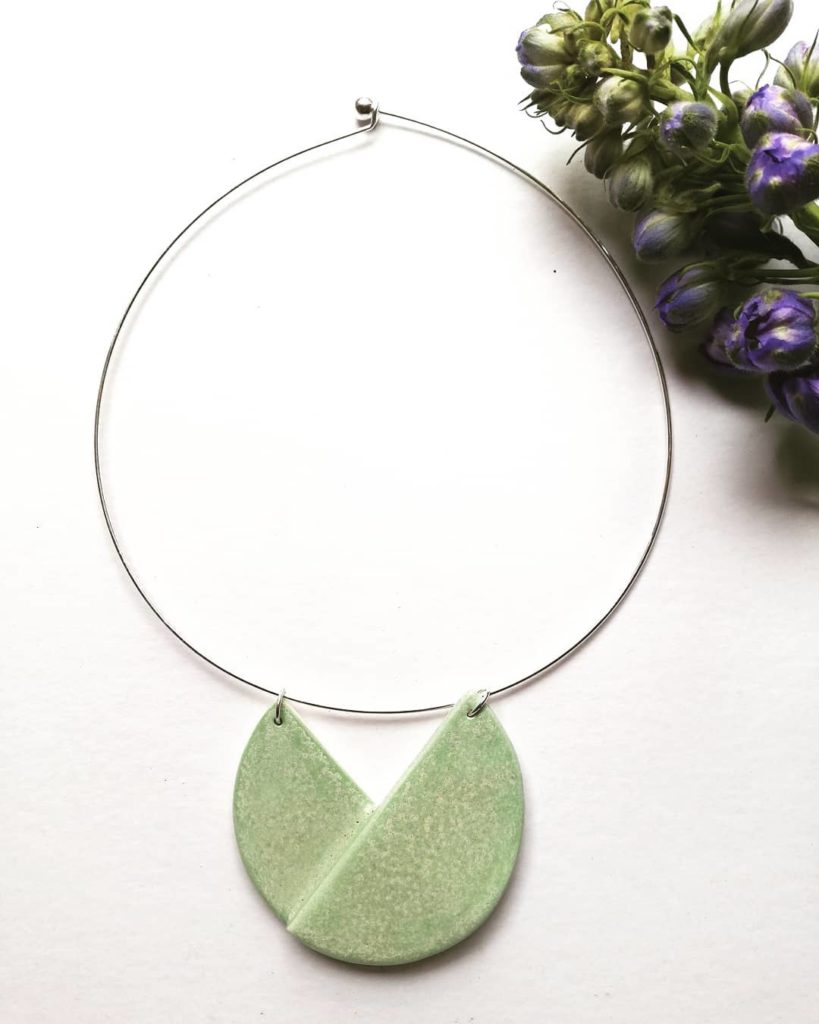 What fuels you in your work?
If I wasn't a ceramicist, I might have been a marine biologist. In fact I love that art could be a conduit for science, in that it affords me the space to explore something almost methodically. There's an overlap between the two in that they're both rummaging through nature looking for truths. My sculptural pieces are more on the conceptual side, meaning that they often combine different ideas I've come across while doing my research. The subject matter can be pretty broad, and I will sketch and collect materials in scrapbooks or visual diaries. I then connect dots between the different areas and create my own little Frankenstein monster. I suppose I took some inspiration in this respect from Grayson Perry, Louise Bourgeois, Dorothy Cross, Pauline Bewick and Mark Dion. I could keep going, but I think you get the picture!
How does your environment inspire your work?
My creative practice has always been underpinned by a fascination with the natural world. This quote by Carl Jung was most inspirational for me when I was in college and I find myself returning to it often: "Life is like a plant that lives on its rhizome. Its true life is invisible, hidden in the rhizome. The part that appears above ground lasts only a single summer then it withers away, an ephemeral apparition. The blossom passes, the rhizome remains." (Jung, MDR)
I find huge inspiration in the unseen or less noticed aspects of nature. The patterns created through erosion and weathering on rocks. The weird sea foamy stuff that can be found when there has been turbulent waves and break down of organic matter. A lot is revealed about any landscape, animal or human, when exposed to the elements. It's no coincidence that poets and authors often did their best work when on a retreat in the countryside or out at sea. Soul-searching starts by cutting through the surface to get to what's underneath.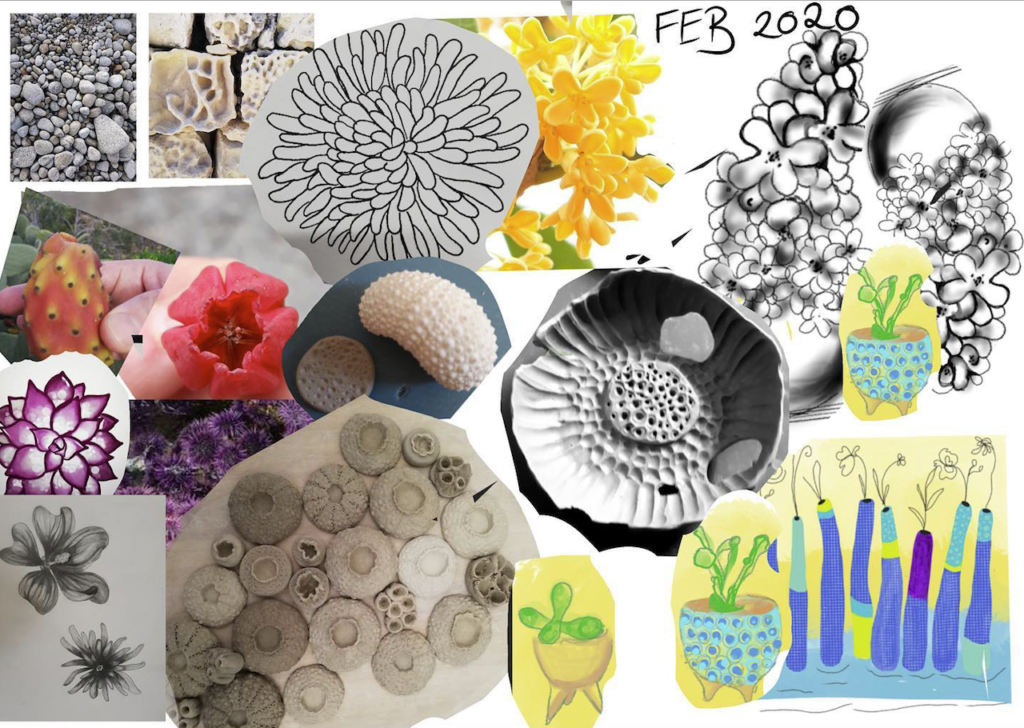 What is your approach to your work?
Most weeks start off with the best intentions. I try to plan out what needs to get done at the beginning of each week to find a balance in my schedule for studio/website work. You cannot overestimate the importance of running a website, updating products on it, maintaining a social media presence, and so on. With ceramics however, the best laid plans o' mice and women often go awry, and you have to accept that things will explode, crack, fall apart, or break. Glazes can sometimes come out of the kiln looking decidedly odd, though this can be a happy accident if you're looking for that kind of effect!. You just can't be overly precious about what you are making, and in that too there is a certain freedom. You have to let go at some point and trust in the heat and the clay to make or break your day! As a consequence a really important aspect of how I approach my work is the notion of play. I spend a lot of time messing around, experimenting, trying things out. Creating shapes intuitively, playing around with tools to make fun new imprints & textures, slips & glazes. Often it is through play that the best work is realised!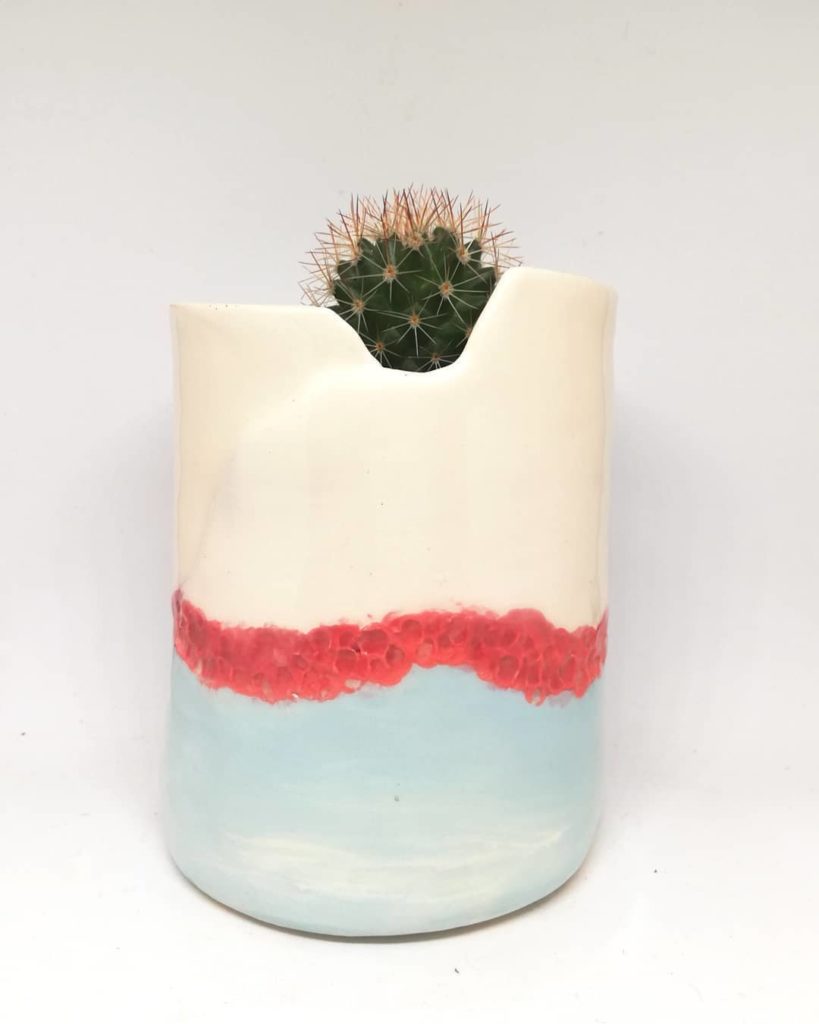 How do you approach your work on a piece or product?
I use various types of clay, however your jewellery or standalone piece will more often than not be made using White Earthenware clay. It has a beautiful elasticity which is lovely to work with. I start from wet clay and leave it to air for a few days on shelves so that it dries out. When it has become leather hard I return to it to trim, sculpt and refine. Clay in this state is called "greenware" and can be pretty fragile, so I need to be precise and delicate when working with it. As the piece takes shape it's usually at this stage that I might add some coloured slip for an underglaze decoration. When the clay is fully dried I then pop it into a kiln in my studio, and fire it at a temperature of 1080c so it becomes porous but hard. At this stage it's ready to be glazed. Simply put, a glaze is a glass-like substance that ceramicists might use to seal a porous clay body, or as a cool decoration, or perhaps to enhance a texture or pattern created on the clay itself. I often make my own glazes by purchasing raw materials and experimenting with my own recipes, but I also sometimes use ready-made glazes. Whatever the case, I always make sure to source everything from Ireland.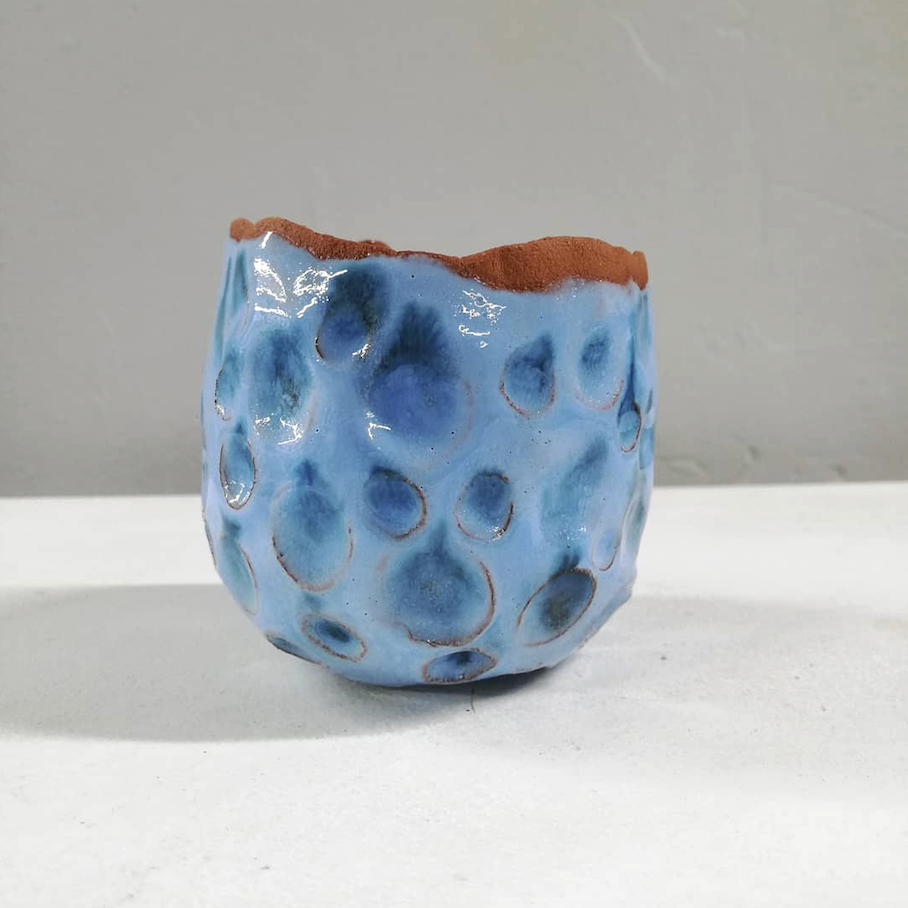 Tool you cannot live without?
My hands. I don't want to sound terribly pretentious, but another reason I love ceramics is that it's quite literally a hands-on art form. If you dropped me on a deserted island with nothing at my disposal I could probably still make ceramics.
Finish this sentence: "When I am not working I am… "
Working part time managing a tattoo studio here in Galway or out in the forest or beach with my dog Clyro.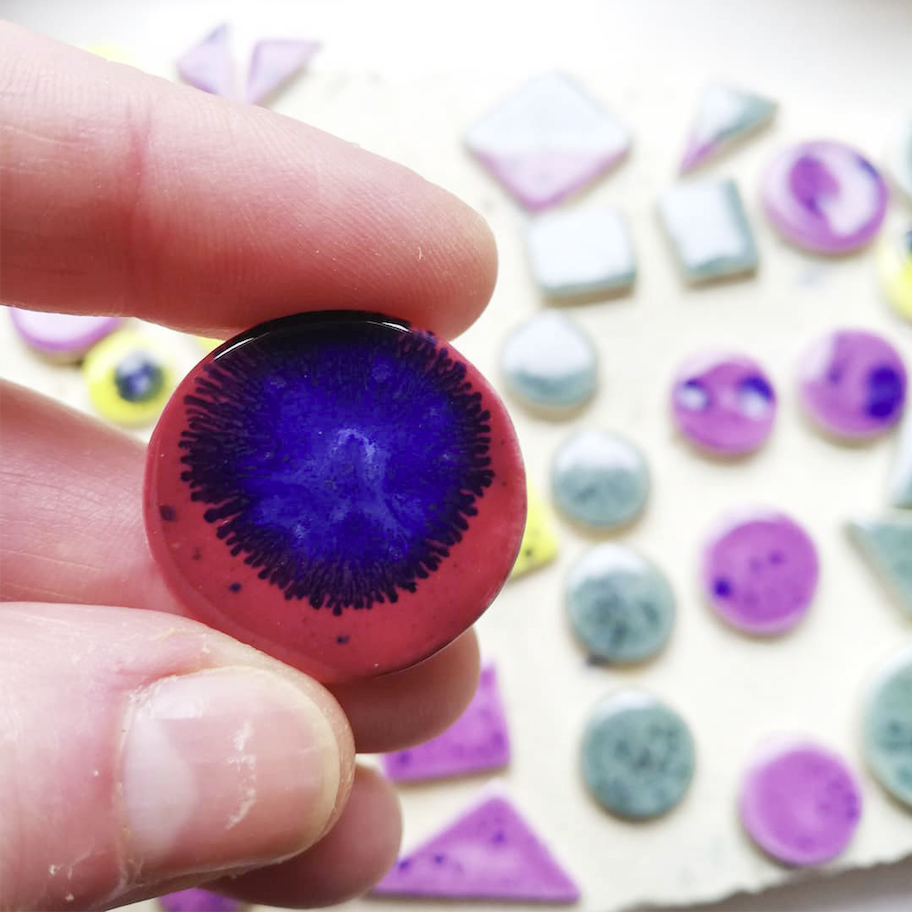 What do you like about being part of the small business community in Ireland?
I'm a member of The Forge Clay Studio which is just down the road from the Galway Bay Tattoo Studio and Galleries that I manage. The different businesses all bring some colour to the city, and are indicative of the rich cultural tapestry of the community. Beyond the cultural appreciation of the small business community, I also love that everyone is so supportive in that they're always happy to share their experience and help. Having been asked to interview for this amazing blog is an example of this. It's not as cutthroat or competitive as I'd imagine the bigger city is. There seems to be an understanding that the community needs to unite to thrive. So there's a spirit of collaboration and education that is second to none. I value it greatly.
Anything else you want to share or reflect upon?