In the latest interview with a maker in my ongoing series, we learn about Sharon Murphy and her creations in The Handmade Studio.ie. Her handcrafted work brings together bespoke design and vibrant colors for original items you'll love in your life. Her Instagram feed is a fun mix of creations and life.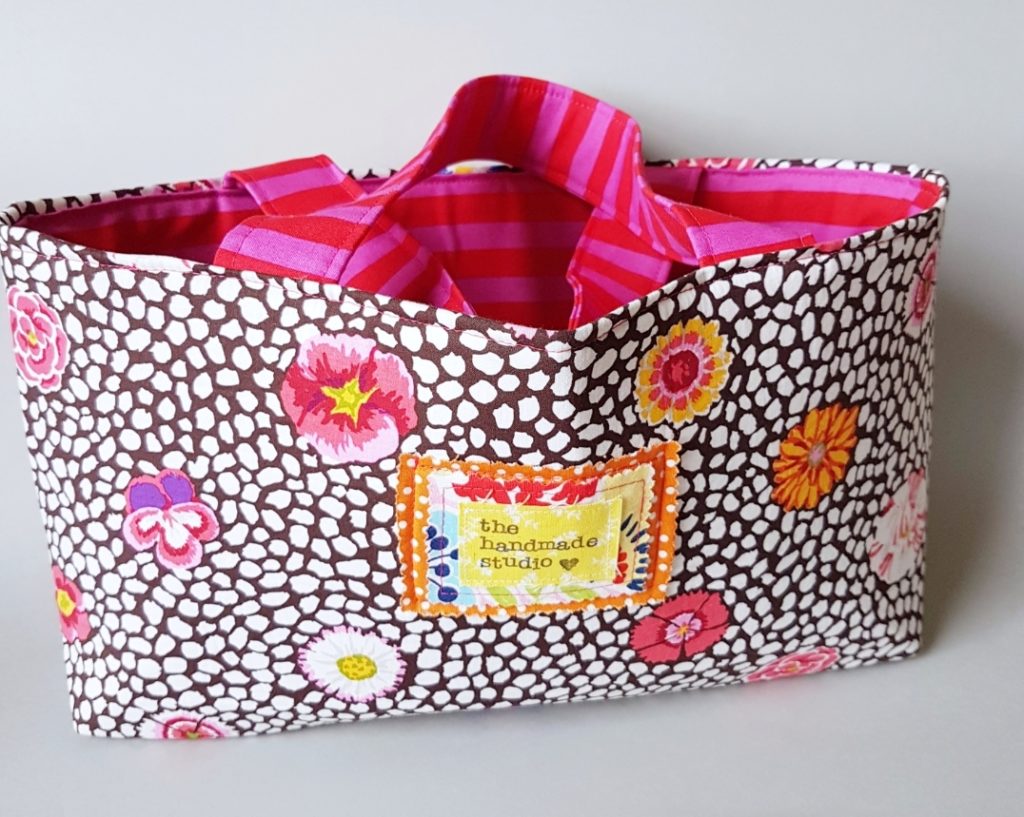 How long have you been doing what you're doing?
In 2013 I launched my button business.
What inspired you to make this a business?
I was taking part in a part time course with a group of female small business owners who were mainly knitters/crocheters and i soon realised there was a gap in the local market for designer handmade buttons.
Where did your company name come from?
After a few years and a return to my teenage love of sewing, I decided to add beautiful and practical bags to my range, hence the move to a more diverse name
The Handmade Studio
. I now make craft and project bags, cushions and aprons.
What do you like about what you do?
I love working with colour and trained originally as a interior designer, then I discovered paint effects and it just grew from there. In 2016, I learned how to make jewellery and in 2019 I discovered polymer clay. All mediums that give me huge freedom to express my creativity which is also very therapeutic.
What fuels you in your work?
A desire to learn, improve and feed my soul.
How does your environment inspire your work?
The Irish landscape is dull of colour, texture, and you can't help but be influenced by the foliage, mountains, rocks and flowers which are my biggest inspiration. Again the colours of nature never fail to amaze me, I use fabric for my bags that sing with happiness and make me smile.i love designers who use birds and flowers in their work, William Morris, Kaffe Fassett and the contemporary US designers Tula Pink, and Amy Butler.
What is your approach to your work?
Laid back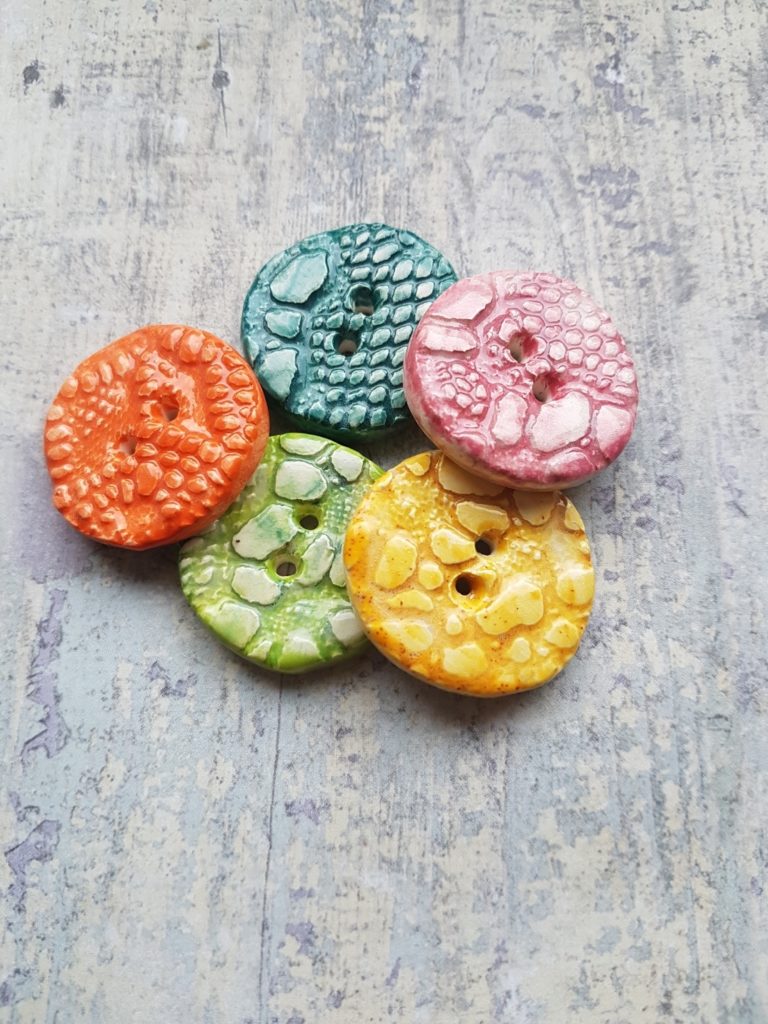 How do you approach your work on a piece or product?
I never set out with a plan before I start ( unless it's a custom order) I just sit at my table if I'm making buttons or if I'm making a bag, I will just sort through my fabric stash. I might know what colours is like to work with but that's all I know. Even my furniture painting just evolves. I love the surprise factor of not knowing, life and creating should surprise and delight the soul!
Tool you cannot live without?
For my sewing, I couldn't do without my new Janome machine, a present for my birthday… for my polymer buttons it would be the motor on my pasta machine and for my ceramic work it would be my texture mats. Not content.
Finish this sentence: "When I am not working I am… "
Not content. I need creativity to keep happy and sane, grounded with nature.
What do you like about being part of the small business community in Ireland?
I've met so many lovely creative people on my journey and your never far from another studio with a like minded soul working away. It can be lonely at times so being part of a group can help so much. I love teaching and taking part in a class and find that a great way of meeting friends. Ireland is full of creative designers and makers, it's seems to be in our DNA.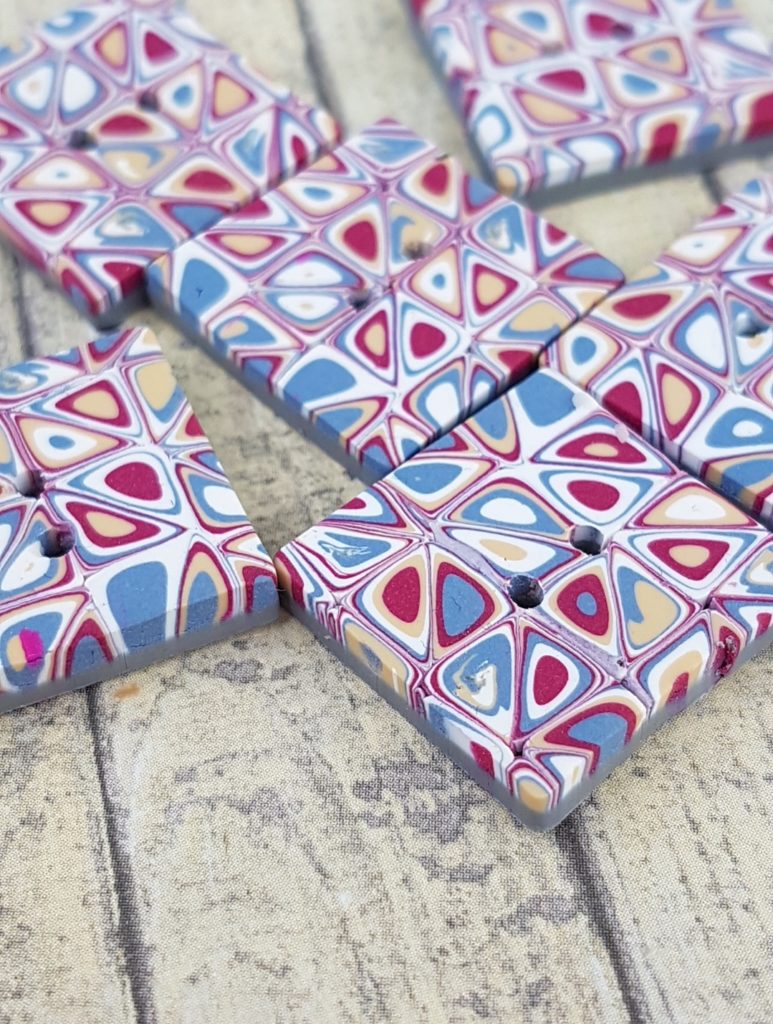 You can read other interviews with hand-dyers, artists, designers, and creatives HERE in the Community & Interviews category of EvinOK.