When I saw the cheerful colors dyed by Alice of WildWoolE17, I was reminded of candy! The vibrant hues are rich and happy. So when I had the chance to interview her, I was delighted. As with my other interviews, the focus is on her and her words, so I'll jump right in. All photos are from the @WildWoolE17 Instagram account or Etsy Shop.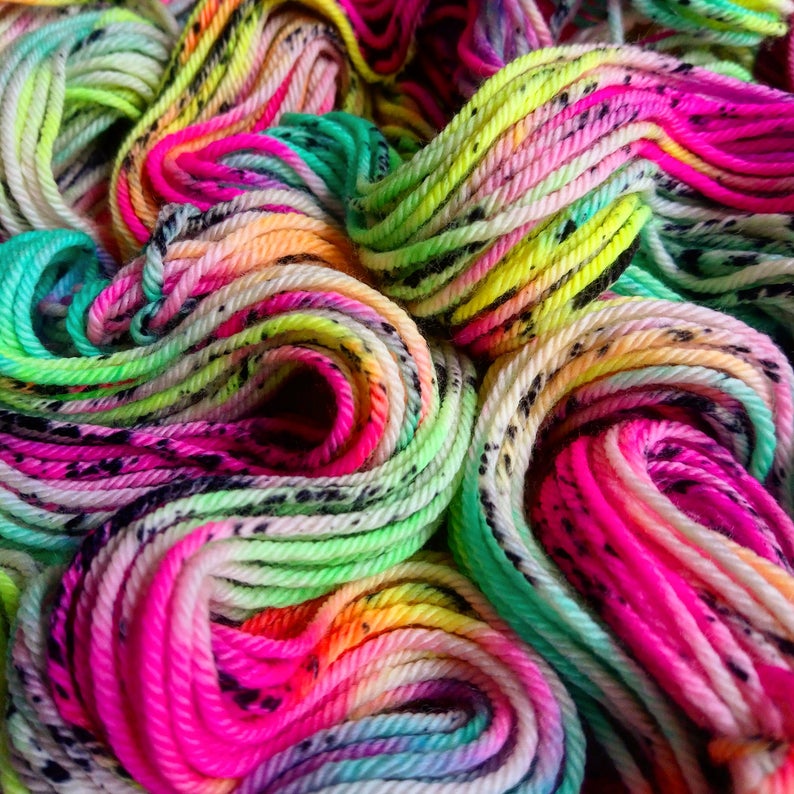 How long have you been dyeing yarn?
I've been dyeing yarn for four years but as a business for 18 months.
What inspired you to make your dyeing a business?
Initially I thought it would be a part-time project for me that I could do on my days off, but as time went by I was dyeing and selling more each week than the one before, and within a year I had given up my day job and was dyeing full time.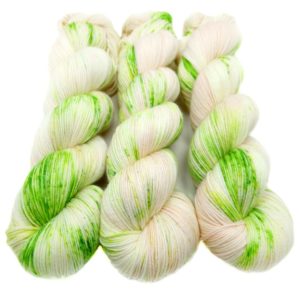 Where did your company name come from?
My dad actually came up with it, the name had to be 'wildlife' related in some way as all my yarns are based on real animals.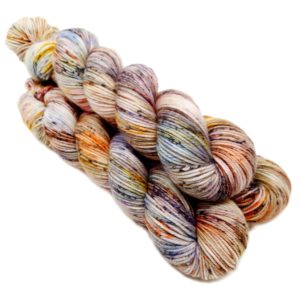 What do you like about what you do?
Working with color gives me so much pleasure.
What fuels you in your work?
The lovely feedback that I get from customers is hugely important but I also want to keep trying new ideas and techniques.
What is your approach to your work?
Always start the day early!
How do you approach your work on a colorway?
I may be thinking about about a colorway for months before I actually dye it. I will study lots of photos of that animal and then work out how to translate that into yarn. If I can't get a clear impression in my mind I might do sketches and color options so that I can be sure of what I want to achieve before I put the dye anywhere near the yarn!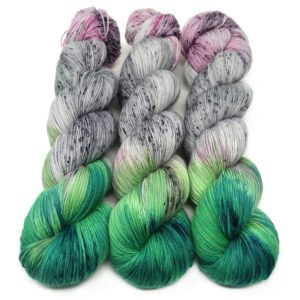 Who in the knitting and craft community inspires you and why?
Too many to answer I'm afraid.
What makes a beautiful skein of yarn?
Thankfully all skeins of yarn are beautiful to someone, but for me it's contrast that can make a skein really beautiful. I really like to see 'light and dark' or 'vivid and soft' and I also just love neon yellow so if that's in the skein, I'm going to want it.
Craft tool you cannot live without?
My mini measuring spoons.
Finish this sentence: "When I am not dyeing yarn I am… "
Playing guitar or knitting.
What a fun interview and don't you just love the vibrant hues she creates?