When I saw Martin's Lab's bright vibrant colorways at Edinburgh Yarn Festival, it was love at first sight. I mean, we've all been there with a skin of yarn, right? I chose the one that made my heart sing and it found a place in my upcoming Ultraviolet Knits book. If you've ever seen his Instagram feed, you know what I'm talking about.
As with the other interviews in this series, the focus is not on me but on the words of the dyer I'm interviewing. So, let's leap into my interview with Marcin of Martin's Lab.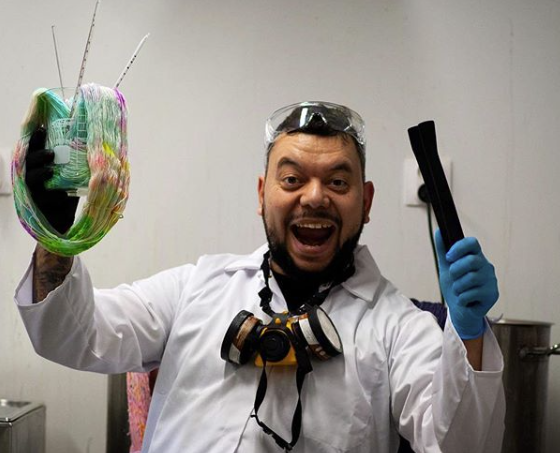 How long have you been dyeing yarn?
I've been dyeing yarn for 4 years now. All stared when my wife got me undyed skeins during one of the European yarn festivals. I've been having fun with dyes in my studio since then.
What inspired you to make your dyeing a business?
My lovely wife, Justyna Lorkowska. She's a popular knitting pattern designer and her job somehow started taking over both our lives. I'm absolutely not complaining, I love what we're doing.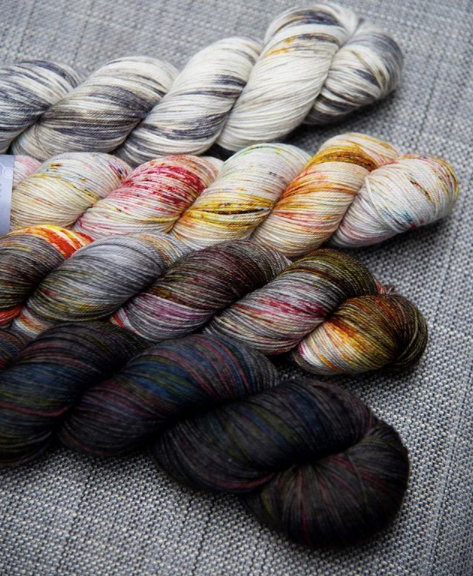 Where did your company name come from?
I used to do PhD studies in past. My major were amyloids. Ufortunately, or maybe fortunately, I soon realized academic career is not my cup of tea as I prefer the freedom of being my own boss much more. When I began dyeing yarn, to me it was like being in a biophysics laboratory, so it seemed natural to name my studio Martin's Lab. Martin is what people call me when I'm abroad.
What do you like about what you do?
The freedom of creativity, the fun of colorplay, the fact that people can make something amazing using my yarn. All these things make my work worthwhile.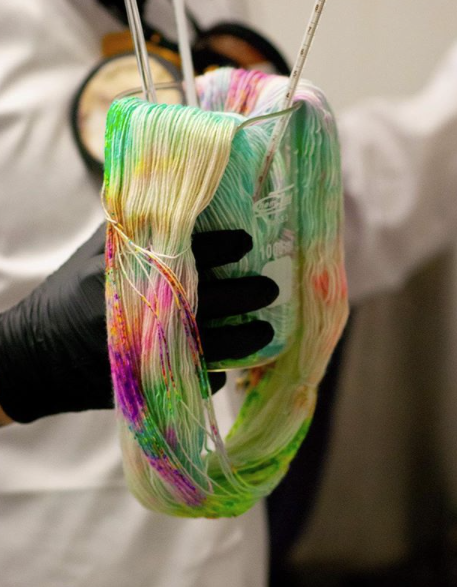 What fuels you in your work?
Love and happines that my yarn gives people. I'm also truly grateful that thanks to the fiber community I'm able to support my family.
How does your environment inspire your work?
Last year my family moved to country from a city and now I have a more inspiring environment around me. All the plants in our garden, or surrounding forest, the animals, the colors, all change into new colorways. You will be able to find some new skeins nspired by our small village during Woollinn Dublin Yarn Festival or afterwards in my shop.
What is your approach to your work?
I love it. My job gives my so much satisfaction although it's not just playing with colors. Being an indie dyer involves a lot of mundane and tiresome work: lifting heavy pots with wet yarn, running an online store and social media. You do need to be a rennaisance man. Finally, my current job gives me opportunity to spend time with my wife and only with her when we are travel to a yarn festival. It's good for my marriage.
How do you approach your work on a colorway?
When I find something inspiring I take a photo of it or I look for it on the internet. I separate 5-6 main colors from the photo and then all the magic happens in my studio. I also love Lucky Dip colorways which get created when I have play with dyes with no particular plan, just to have fun. Sometimes they become new colorways, sometimes they are just one time lucky dips.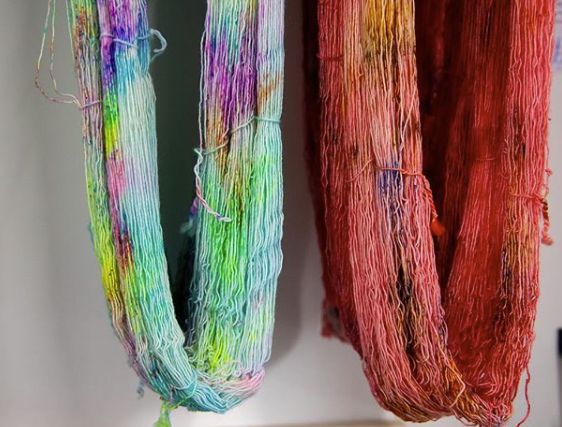 Who in the knitting and craft community inspires you and why?
It's a really easy question: my wife and my friends like Woolly Wormhead, Julie Dubreux or Isabell Kraemer. Sorry that I didn't mention here all my knitting friends.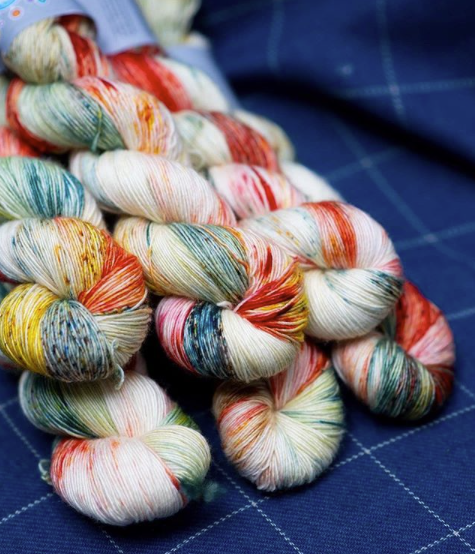 What makes a beautiful skein of yarn?
The perfect balance between speckles and fiber base.
Craft tool you cannot live without?
My favorite craft tool is a skein winder that I created myself from a sewing machine. It made my life so much easier and saves all of us in the studio so much time!
Finish this sentence: "When I am not dyeing yarn I am… "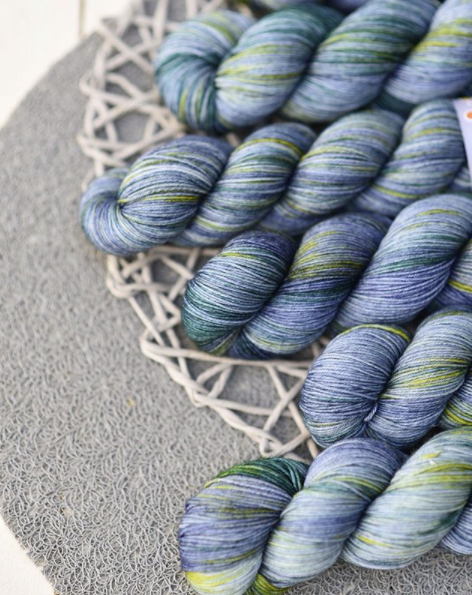 Again, this is just a glimpse into Marcin of
Martin's Lab
 and his beautiful woolly creations. Definitely check out his website and Instagram feed to learn more! I'm thrilled to be including his yarn in a pattern in my upcoming
Ultraviolet Knits book
.