One of the unexpected silver linings of a semi-lockdown existence this year has been collaborating with creators virtually. Sometimes, even when you're local it offers the chance to focus with clarity on your own value. I think 2020 gave me a lot of time to have self-doubt and frustration, but I didn't give in and this is why I'm so proud of and excited for this project! You've probably seen my Instagram posts about it (including today's story video).
Planetary Sisters
This was the case when a little spark of an idea grew between Frankie from PythonCharms, Eve from Eve Chambers Textiles, and me. It started with our discussing how difficult 2020 has been for all of us while also bringing about necessary awareness, compassion, and change in the world. Quickly, Planetary Sisters was created and we developed a 31-treat countdown calendar.
If you are a regular reader of EvinOK, you'll recognise Frankie and Eve's names from past posts, particularly when I interviewed them about their creative endeavours. You can read my interview with Frankie of PythonCharms and my interview with Eve of Eve Chambers Textiles.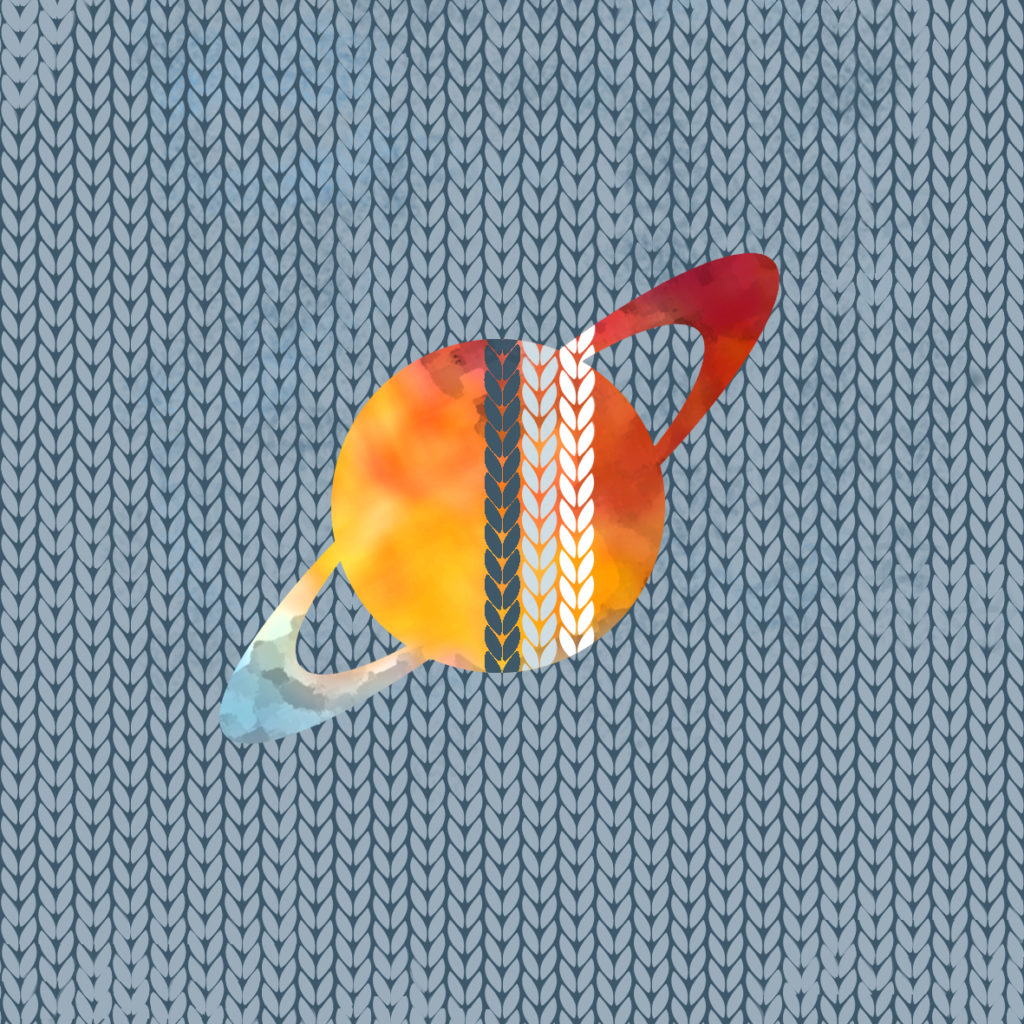 Sunrise & Sunset
Sunset after sunrise, repeat. Almost autopilot, but a bit like we've just stopped spinning and feel a bit dizzy making sense of the view. The ending after the beginning, repeat. In all that spinning, it's vital to take time to process and reflect as we inevitably move forward. This defined the theme of Planetary Sisters Countdown Calendar. Celebrating what we've been through and overcome. Marking the moments that mattered. Counting down to a new beginning. Making the moments matter.
Like the lyrics to the Semisonic song, "Every new beginning comes from some other beginning's end" which perfectly describes the bittersweet closure of an ending with the promise of a new start. Dan Wilson of Semisonic wrote the song Closing Time about the impending birth of his child, birth as the end of pregnancy, and his own foray into parenthood. The original line has been attributed to Roman Stoic philosopher, Lucius Annaeus Seneca. The lyrics take on an added weight when juxtaposed against the events of this year. This surreal year.
To say that 2020 is a bad year is too much of a generalisation. Just as any bad day has its good moments, this year has brought a mix to each of us. For me, it started with Optimus being very sick and hospitalised then we were in isolated lockdown in our city apartment. It wasn't pleasant, but he got diagnosed and treated. The boys got to play together and fortify their bond as brothers and best friends. I was able to emotionally rest after the immense worry and fear of seeing Optimus so sick. The good, the bad – hand-in-hand. That's not to say I won't be counting down with enthusiasm as 2021 takes over, but I can also reflect with appreciation on things this year. For that, I am grateful.
The Countdown Calendar – 31 Days of Treats
Every Countdown Calendar includes 31 treats to open. Whether you prefer beginnings or endings, this Countdown Calendar offers a non-dated, non-religious option to yarn Advent calendars. You can open a treat each day in December to count down to the start of 2021, or save the calendar to count down for a special date or event coming up. Order your Countdown Calendar for €135, plus shipping, from Planetary Sisters online shop. Final day to order is Sunday, 18 October.