Frankie Lodge launched Python Charms a year ago. As a friend from my knitting circle, I knew I'd love her creations given she puts such thought and care into each design. Then I saw her collections be revealed and I REALLY love them. They've made my knitting more fun seeing happy and beautiful stitch markers dangling as if to wave at me as I work away. Her Instagram feed is filled with a balance of real life, knitting and crochet projects, and beautiful stitch markers and accessories. Frankie has generously offered a special discount to my readers! Use the code 'evinok' in her shop to receive 15% off your next order from Python Charms. This is my latest interview in my ongoing series, you can read the other posts HERE.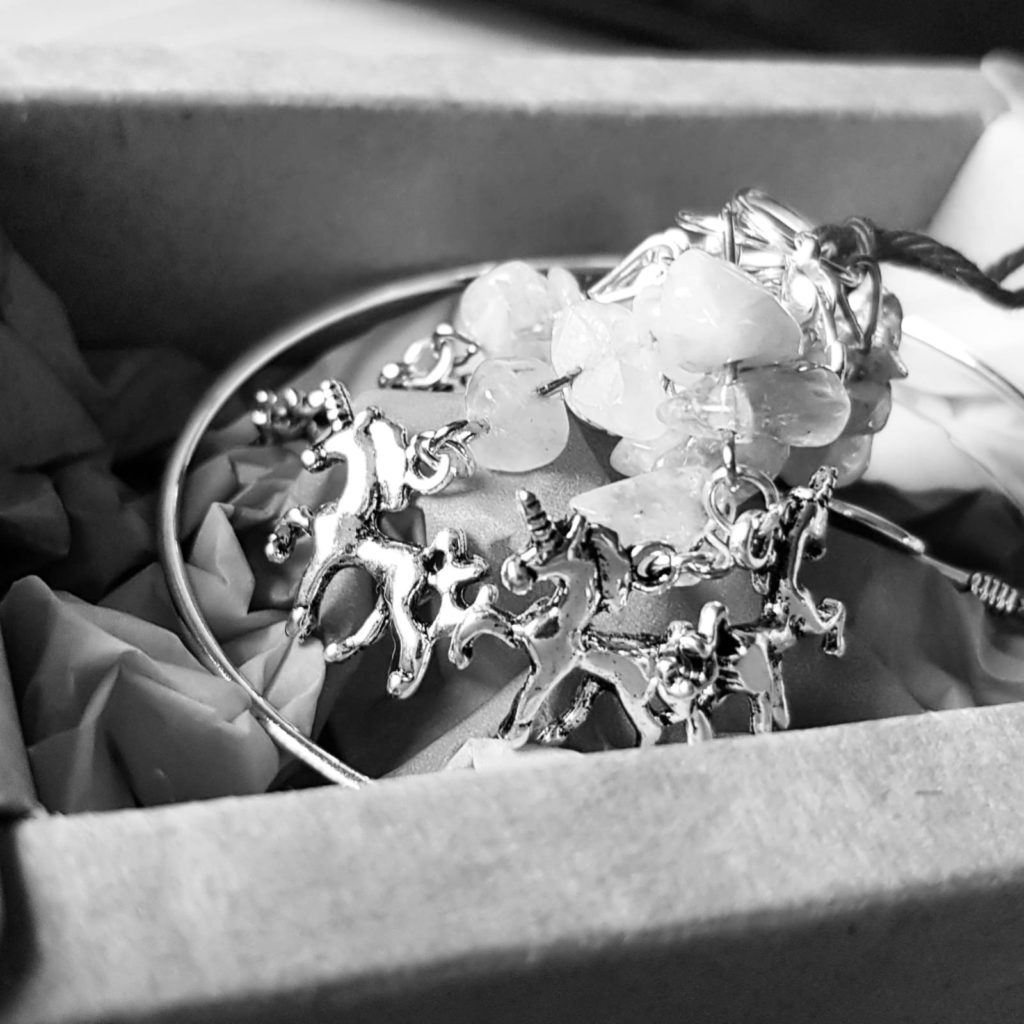 How long have you been doing what you're doing?
What inspired you to make this a business?
I found that stitch markers were difficult to work with, and were for one knitting or crochet. I thought it would be so much easier if they could be useful for both, and come on something more user friendly than a big pin.
Where did your company name come from?
I'm learning Python the coding language and hope to develop some software that can help with designers and crafters.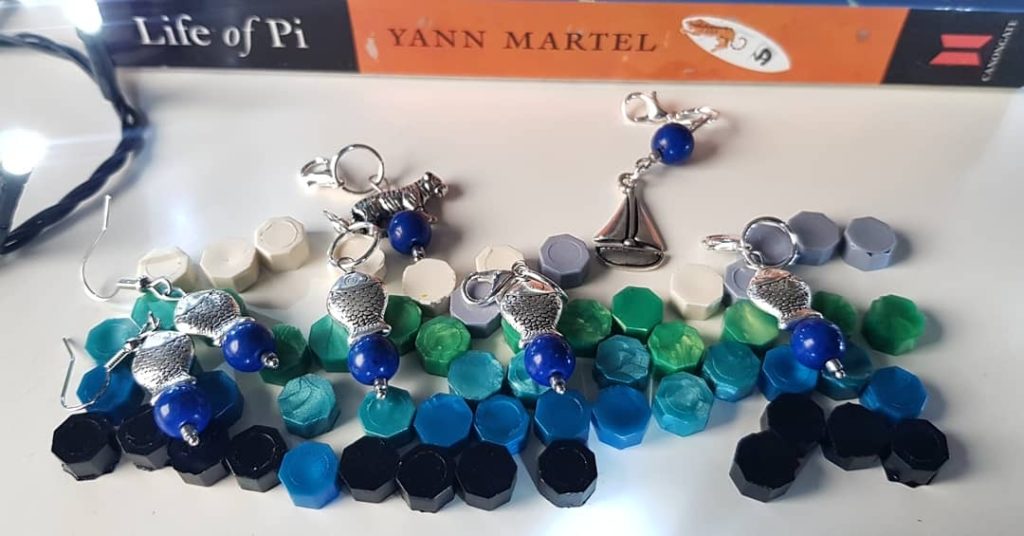 What do you like about what you do?
I like producing items that are both practical and cute.
What fuels you in your work?
So that I can find something that engages someone and makes them and their work feel special.
How does your environment inspire your work?
I'm on a lot with public transport, and as there is lot of waiting but also long convoluted journeys! Being able to work on my projects whilst I'm waiting or on the go means my time doesn't feel as wasted. Having stitch markers that are less likely to drop or get lost means I can relax and work on my project.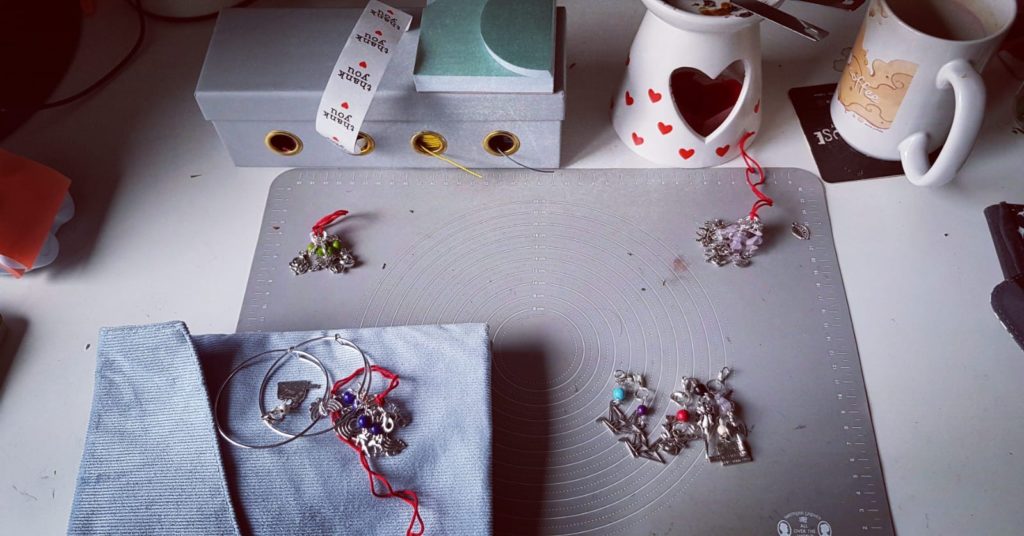 What is your approach to your work?
If I don't want it- why would anyone else?
How do you approach your work on a piece or product?
That it's going to help someone some day with their work- keeping their place in a project or colour work.
Tool you cannot live without?
YouTube- it's taught me so much.
Finish this sentence: "When I am not working I am… "
knitting or crocheting, or planning to knit or crochet!
Anything else you want to share or reflect upon?
Working with other people, especially those in cultures different to your own, strengthens your appreciation for them. I hope to work with a diverse collection of people in the future to help build a stronger more supportive and inclusive crafting community.
If you have the chance, check out 
Python Charms
's latest designs and remember to use the code 'evinok' in
her shop
to receive 15% off your order. Also, follow her on
Instagram
 for her latest updates and crafty inspiration. You can read other interviews with hand-dyers, artists, designers, and creatives
HERE in the Community & Interviews
category of EvinOK.