Today, we have a guest post from my friend Christy in Honolulu. She and I have been friends since way back in Autumn 2006 and now we're both moms and she is doing amazing things, including planning and writing this guest blog post about how to make the most of your family trip to Disneyland. The photos in this post are from my friend Judith Camara-Harvey, whom I've known since the mid-1990s!
Tip #1 – Pack a carry-on suitcase for your toddler
I thought I'd start off with (in my eyes) the hardest part of the trip….the plane ride.  If you're lucky enough to have a toddler that can watch movies for hours, then you are extremely lucky.  Although my son, Brede, loves to watch movies and "shows" (YouTube videos), he normally will check out after 45 minutes or so.
With this being the case, I found a blog online that said to break up the plane ride into 30-minute segments.  This means that you introduce a different item every 20-30 minutes. For this to work, ensure that each item is new and exciting. With Brede and the flight from Hawai'i, we brought 10 or so different items just to be safe.  Since we were going to Disneyland, we loaded up on the Disney items from Amazon…reading books, sticker books, coloring books, etc. We also had about five movies on the laptop, so he could scroll back and forth.
Also, be sure to pack snacks galore (and a meal, if needed). I read another blog online that said "all bets are off on the plane, anything goes"…in moderation of course.  We brought snacks that Brede normally wouldn't have on a daily basis so they were exciting to him. Don Quijote has great snacks so we loaded up on Japanese crackers, hello panda, etc.  He was in heaven.
The main reason for having a carry-on suitcase specifically for your toddler is not only to have a central location for all of their items, but to allow them to have some part in the trip. Don't get me wrong, I know you will have to carry an extra piece of luggage and it might be a impossible burden for your situation, but it totally worked for us. Brede loved the fact that he could reach into his bag for anything throughout the flight and not be told "Don't Touch" or "No, No".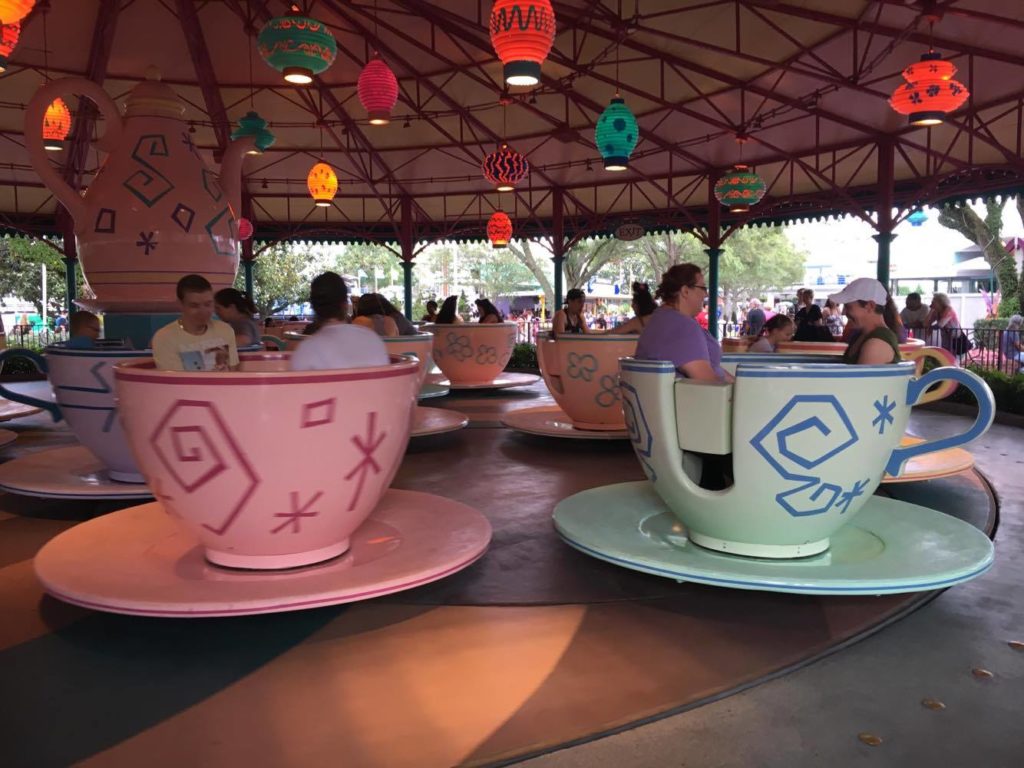 Tip #2 – Bring your Ergo AND your stroller 
I've been a huge Ergo lover since Brede was born so that was definitely on my packing list.
Stollers on the other hand were never on our priority list.  Brede has never been a stroller child and I can count on two hands how many times he's stayed in his stroller for longer than 20-30 minutes.  We didn't want to bring our favorite stroller since we were worried it would be banged up along the way.  Instead, we bought a cheap stroller with a eating tray, drink holders AND large storage compartment.  Let me tell you, it was the best $50 we ever spent.  Granted, it was way larger than we were used to, Brede LOVED being able to eat his snacks or just rest on the tray while looking at everyone (something our other stroller didn't have).  He actually stayed in his stroller for long periods of time as we went from one ride to the other.  We also loved the fact that we could pack all of the day's snacks, drinks and items in the storage compartment under the stroller.   When we waited in line or if Brede wanted to be carried or fell asleep, we would throw on the Ergo and continue to have free range with all of the items packed in the stroller.  Disneyland and Universal are so stroller friendly, there is stroller parking EVERYWHERE and we just took our valuables with us and left everything else in the stroller.  It was wonderful!!
FYI – There is an option to rent a stroller at Disneyland but since we were there for four days, it was cheaper for us to invest in a cheaper stroller.

Tip #3 – Make a plan but be ready to change it
I know it sounds a little hypocritical, but it's true.  The fact that we had a plan everyday allowed us to make sure we accomplished everything and stayed on task.  With all of the chaos at Disneyland especially (and yes I say chaos because there is never a slow time at Disneyland), it's easy to get overwhelmed and give up.  By creating a plan every day, we eliminated any question of uncertainty and lowered our stress levels significantly.  This in return really helped Brede enjoy his time in the park since we were all pretty calm.  We knew where we were eating every morning, what rides we would ride, where we would eat for lunch, when we would take a break, when we would go back to the park and what activities we would do at night.
With that being said, be ready to change your plan at any time.  You never know when your toddler might decide to have a meltdown, want to eat or take a nap.  Based on how Brede was feeling, we adjusted our schedule accordingly.  There were days we had to take an early break or even skip a ride due to really long lines but we just resumed right where we left off and kept on going.
Quick Tip – Download the Disneyland app, it has park maps, wait times, character locations, etc.  It was a great tool that we used every day.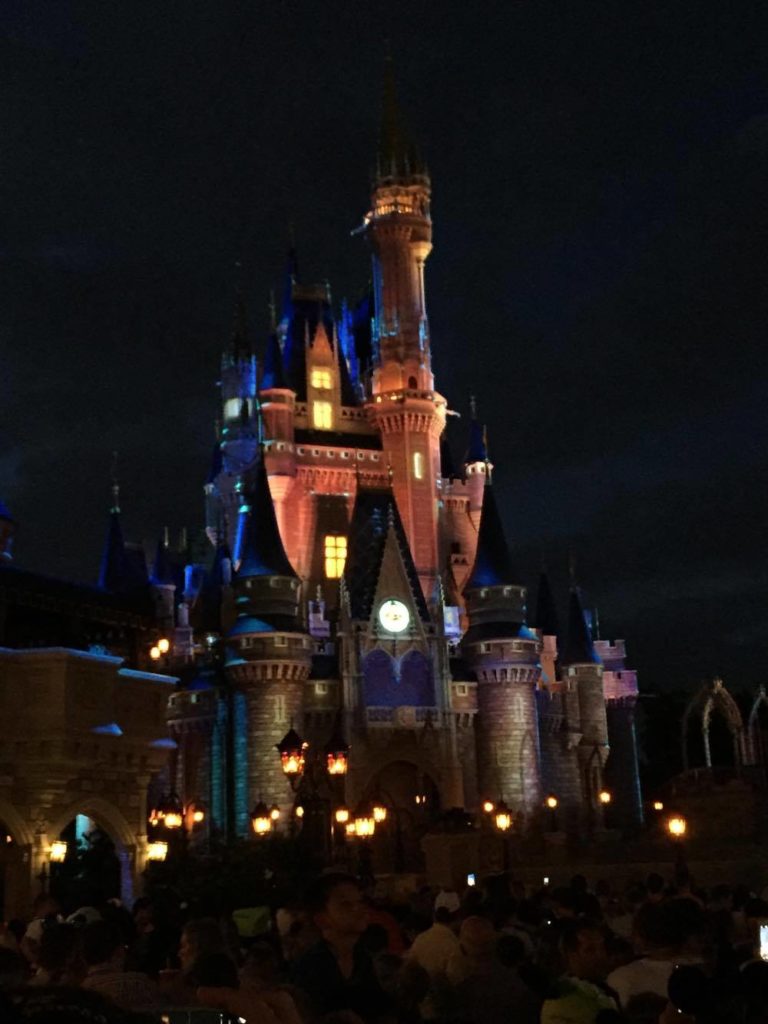 Tip #4 – Schedule naps AND breaks
I don't mean this only for your toddler.  Take a break for YOURSELF!  Walking around all day in crowds of people and standing in long lines can be exhausting.  We made sure to set aside at least two hours a day to go back to the hotel, rest our feet and just relax in the hotel room.  Even if we didn't get a true nap, it was still much needed downtime for all of us.  It really helped us re-energize and then go back to the park for more fun in the afternoon.
I would especially encourage this if you're planning to watch any of the night time shows at Disneyland or California Adventure.  These shows end late and you also have to account for travel time back to the hotel.  Expect to get back to the hotel at around 9pm or 10pm on these days.  The extra time you took to rest during the day will really help you keep up your energy and lower your stress levels.
The only disclaimer is that we didn't plan a nap for Universal Studios.  We slept in, then started at the park later in the day.  Universal's hours are much shorter so you can adjust your plan accordingly.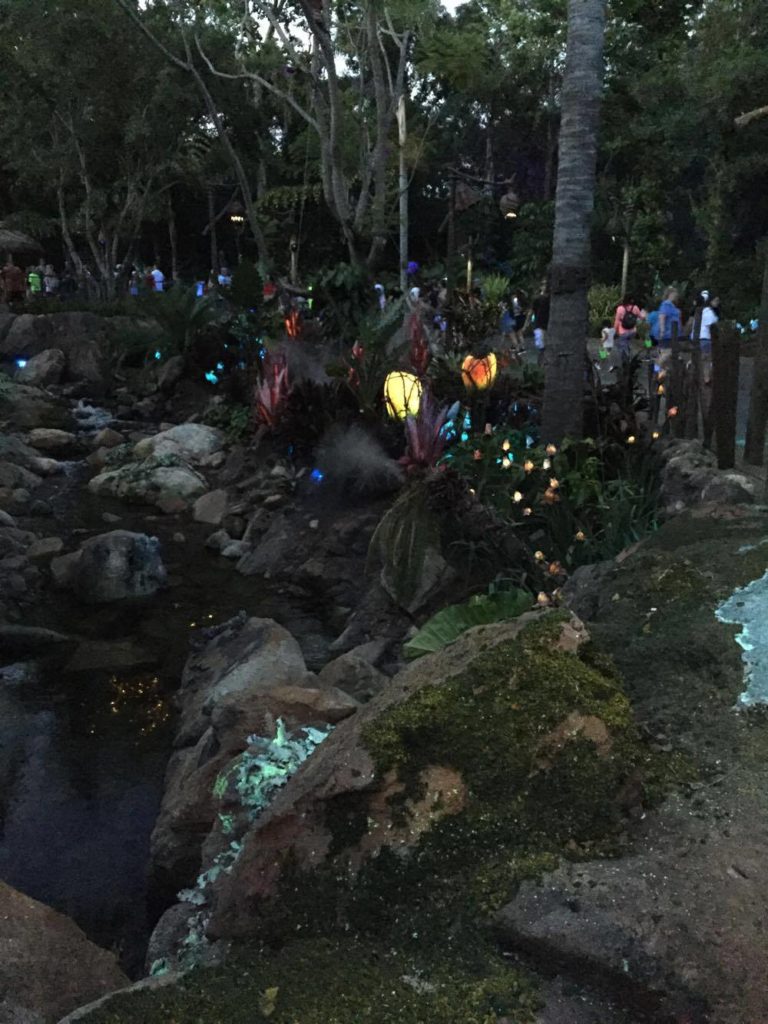 Tip #5 – If your budget allows, stay at one of the Disney hotels
Not all budgets will allow for this, so skip over this if needed.  We knew that we probably wouldn't be back to Disneyland anytime soon so we invested in a staying at a Disney hotel.  There are also wonderful hotels nearby the park, but if you are interested in staying at a Disney hotel, Disney will occasionally have room specials.  Follow their emails and news – and keep checking for updates!
We were initially going to stay at the Disneyland hotel, but at the very last minute, we ended up staying at the Grand Californian Hotel since they had better room specials (due to construction).  It was the best decision we made.  The proximity of this hotel to both parks was AMAZING.  You have direct access to California Adventure and Disneyland is only a five-minute walk.  This made it perfect for mid-day breaks and even more perfect when returning from late night shows.  If your budget allows, I would HIGHLY recommend this hotel.  They also have tons of recreational and toddler-focused features that kept Brede happy including kid-sized rocking chairs with a movie area in the lobby and lots of open grass areas for him to run around!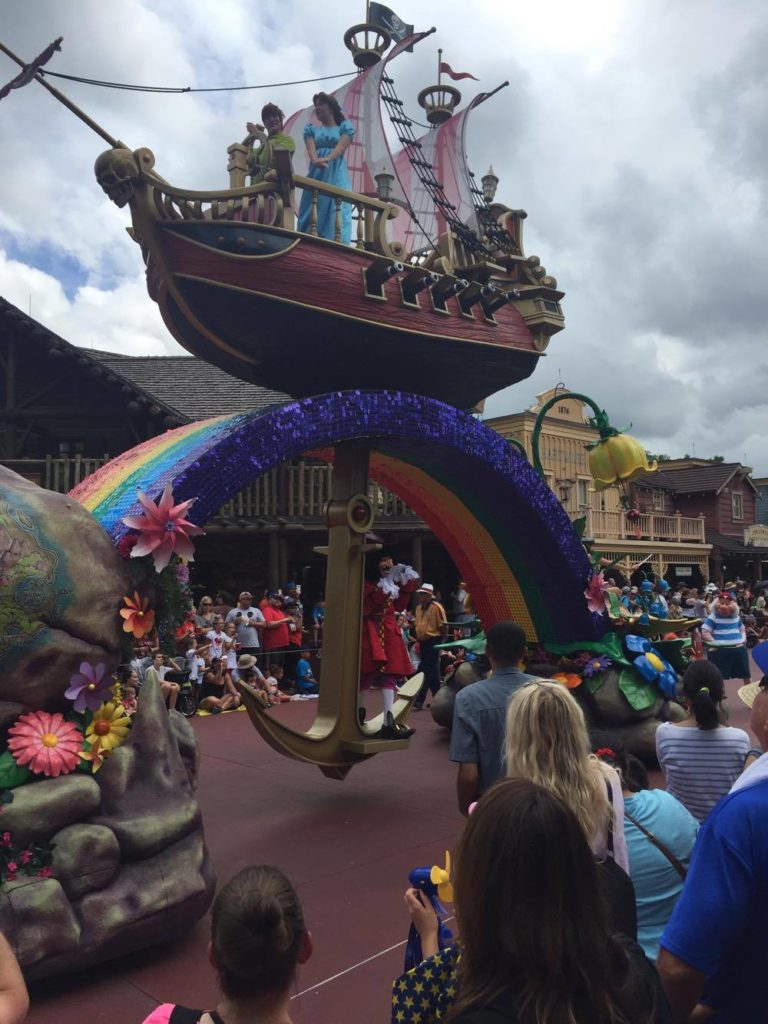 Tip #6 – Pre-purchase a Disney Photo Pass 
Again only if your budget allows, utilize this tip.  We had been to Disneyland five years ago on our honeymoon and we had taken a couple pictures utilizing the PhotoPass service and it turned out to be the best pictures from our trip.  Don't get me wrong, the pictures you can take on your phone are great, but we just wanted another outlet that had better quality megapixels. With these, we could create a photobook and blow the pictures up.
We knew that having a toddler would mean our hands would be full and although I LOVE taking pictures with my camera, I thought it would be less stressful not to have to carry it around.  And let's admit it, moms, although we love taking pictures of our husband's, most of your pictures turn out to be of just them and the kids.  By having the PhotoPass service, it gave us an excuse to ALL be in the picture!
Since we were there for four days, we purchased the one week pass for $78.  It allows for unlimited downloading of all your pictures (for a certain time period).  We thought it was worth it since if you buy each photo separately its $15 per download.  Once again, Disney didn't disappoint and we got some great photos that will last a lifetime.
Tip #7 – Create a "Park Bag"
I have to admit, I'm not the greatest packer and even though I planned out all of our outfits, I still managed to over pack.  One blog post that I saw online said to bring a backpack that was specifically designated for the park.  This totally worked for us since we had so much luggage, it was great to just always know to grab one bag every day.  We filled the bag with diapers, wipes, snacks, extra clothes, medicine, park essentials (passes, pins, hats, etc.), park tickets, etc.  It worked like a charm.
Quick Fact – Disneyland lets you bring in food and beverages.  Be sure to stock up on water and bring it with you, it will save you a ton of money! This is also a great piece of knowledge if you or your child have a food allergy!
Tip #8 – Let them run and be free
When you're visiting a theme park, your goal is to ride rides and eat good food.  We did plenty of that but it wasn't until we got there that we realized that we needed to set aside time for Brede to run around and be free.  Since it's so busy in the theme parks, it's not really possible to let your little one wander and walk free.  Especially when they don't want to listen or do the pull away and fall to the ground…haha.  We managed to find a play area in each theme park and let Brede run around for about 30 minutes or so.  He absolutely loved it!  It worked especially great before the long shows; Electrical Parade and World of Color.
Here is a list of great spots for your little ones to run around:
Disneyland – Goofy's Playhouse in Toon Town
California Adventure – Princess Dot Puddle Park (beware, there is water at this location) in Bug's Land
Universal Studios – Dinoplay next to the Jurassic Park ride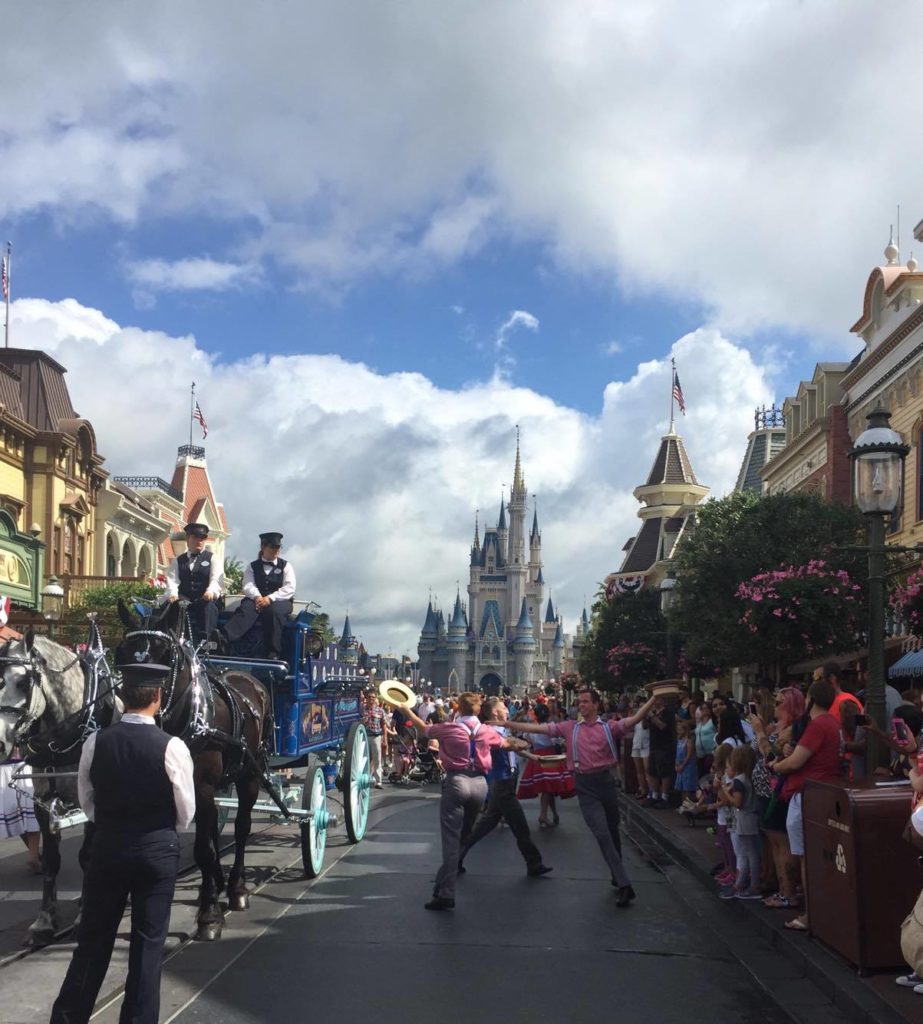 Tip #9 – Indulge and say "Yes"
I can't tell you how much research we did to ensure we captured all of the restaurants and souvenirs we wanted to enjoy.  I was so prepared to buy the mickey bubble machines and mickey hats for Brede but it turned out that he really wanted a balloon, football, basketball and to eat all of the delicious food at the park (can you tell he's our son…haha!).  One of the YouTube videos that I saw said "Just say yes and be prepared to spend money, Disneyland is not cheap so don't go if you don't want to spend money".  Although it's simple and straight forward, it is so true.  Everything in Disneyland is expensive, I mean everything.  Don't get me wrong, I think it's great when families can bring in items and food to save a little money here and there but we wanted to enjoy EVERYTHING that Disney had to offer, including the expensive souvenirs and meals.  Looking back, enjoying all of the Disney souvenirs, snacks and meals really made our trip that much greater.
Here is a list of great eating places:
Disneyland
Café Orleans – What everyone says is true, the Monte Cristo and Mickey beignets are amazing!
California Adventure
Carthay Circle – They have a pre-fixed menu that grants you special seating at the World of Color, it's to die for!
Cozy Cone Motels – All of the snacks are so good!!  And the souvenir cups are adorable!
Downtown Disney
Naples Ristorante e Pizzeria – Oh my gosh, their pizza is huge and so so yummy!
Universal Studios
Three Broomsticks – The butterbeer and sticky toffee pudding are delicious!!

Tip #10 – Relax and have a great time
If you take away anything from our tips, remember this one.  Relax and have fun.  Especially when traveling with a toddler, people will tell you "Why are you going when they're so young?"  and my response is "Why Not?"  Brede is not even two but he had an absolute blast and I don't say that lightly, he had a BLAST.   I will warn you and say that there will be meltdowns and you will need to rearrange your schedule but if you continue to have a great attitude then everything will fall into place.  Disneyland is truly a magical place.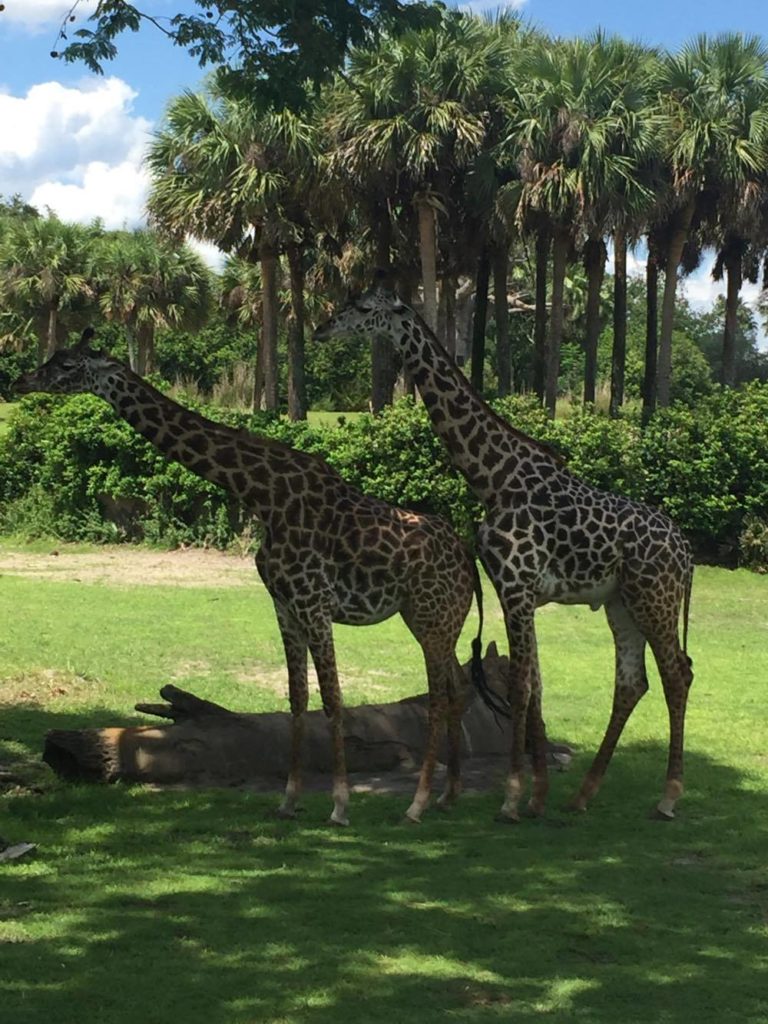 What are you top tips for Disney vacation success?