As I tuck away my Bake Knit Sew book files, I look back at the book covers that almost were. There was a survey to evaluate the options and the popular choice was the final cover. But I also considered much simpler and more crowded designs as well.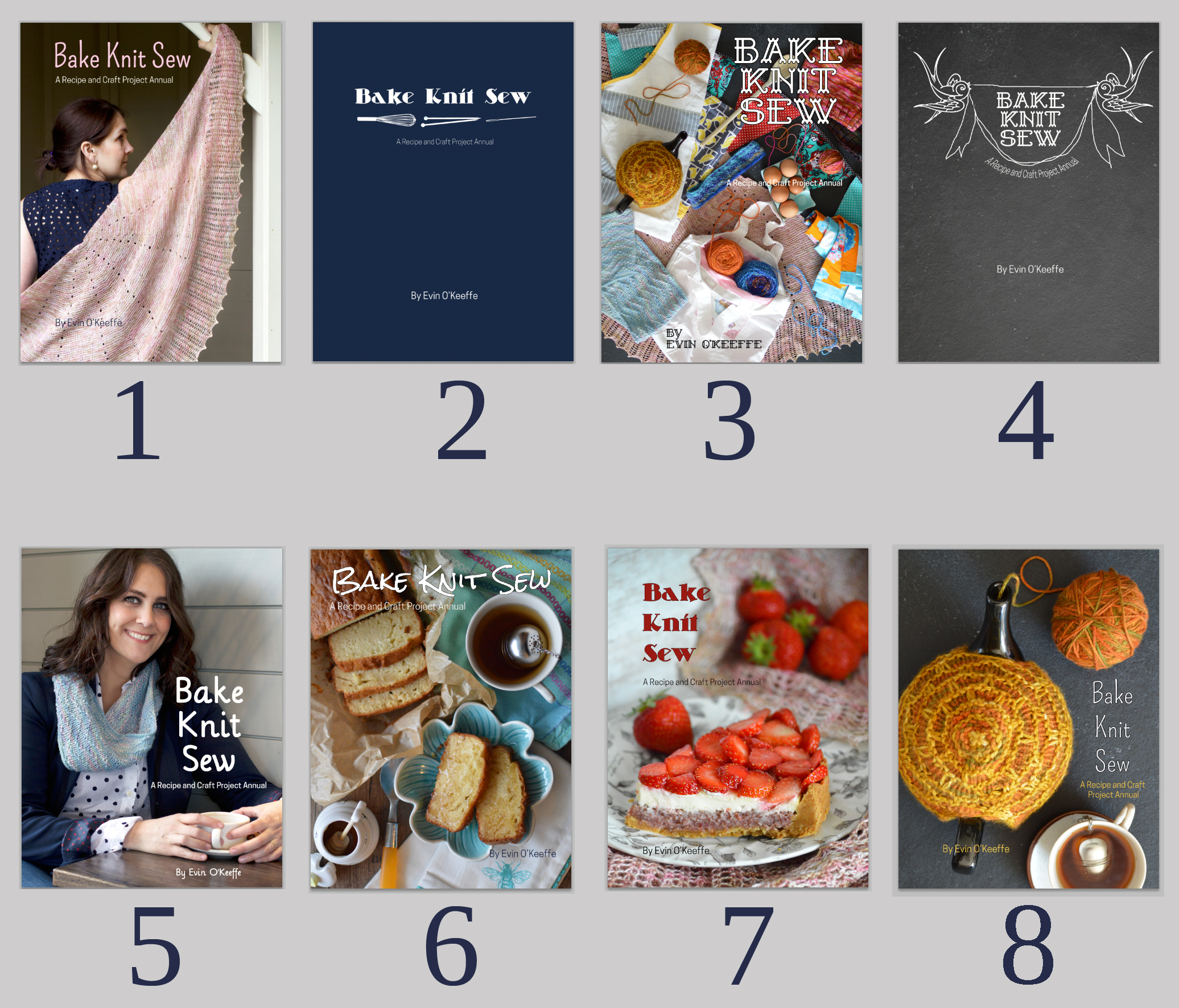 * All covers, designs, and photography are © 2014 Evin O'Keeffe
These eight designs are pretty decent, right? So why didn't they make the final cut? Various reasons. One major consideration was that I didn't want the cover to be an image repeated within the book. I also wanted to incorporate all three elements of the book – Baking, Knitting, and Sewing. Many of these options had examples one or two of those, but not all three.
The feedback on this lace shawl focused cover was that it resembled the cover of a romance novel.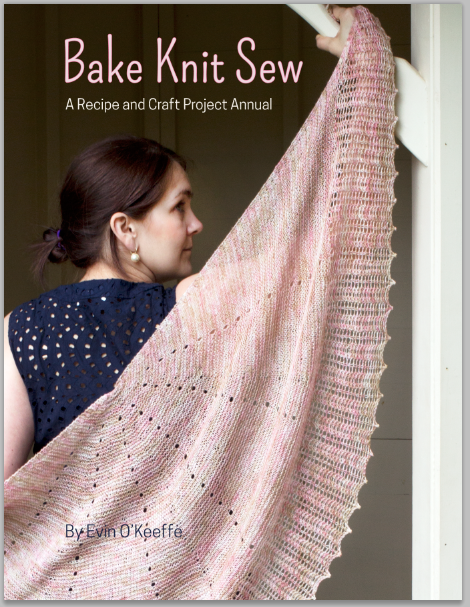 I loved this one. Very Catcher in the Rye. But this book is about creativity and a plain cover didn't do it any favours.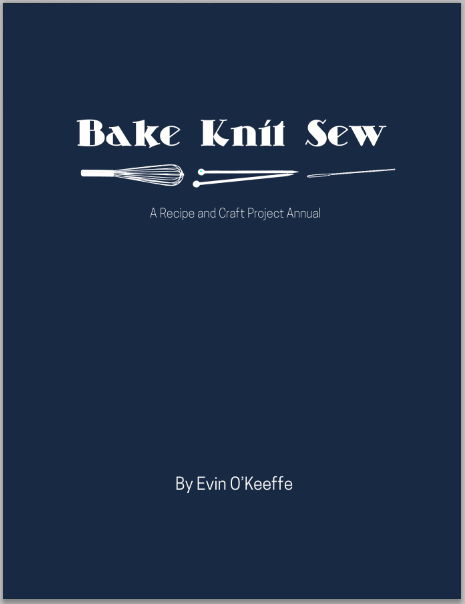 On the other end of the creativity spectrum, this cover had EVERYTHING in one shot. Too cluttered. Too busy.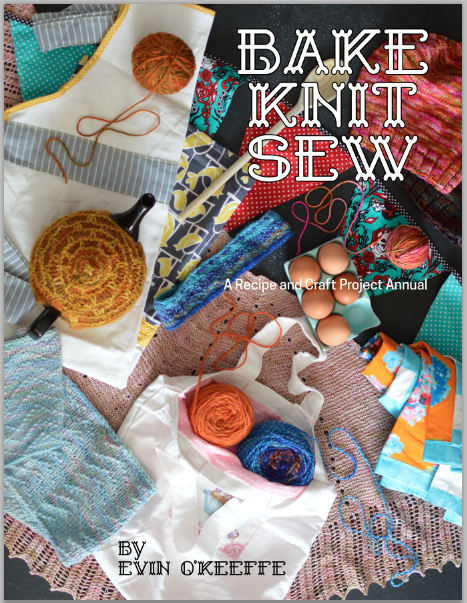 This one was fun, but again not a good example of what is inside. Why have a grey and white cover with a book that's filled with color and creativity?!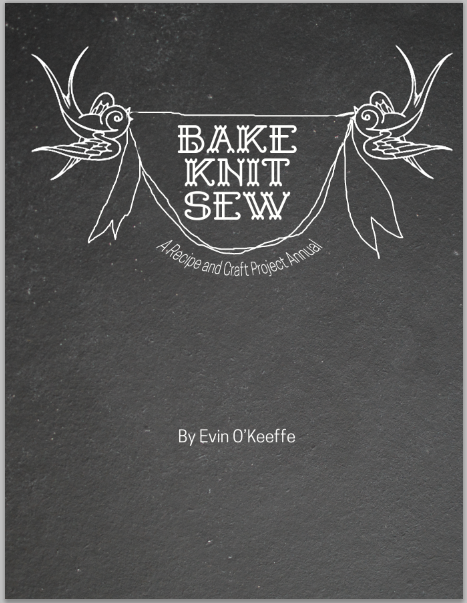 This one was decent enough, but I just couldn't stomach having my face on the book cover. Not only did I want each person to see themselves in the book, but I just can't look at myself every time I see my book.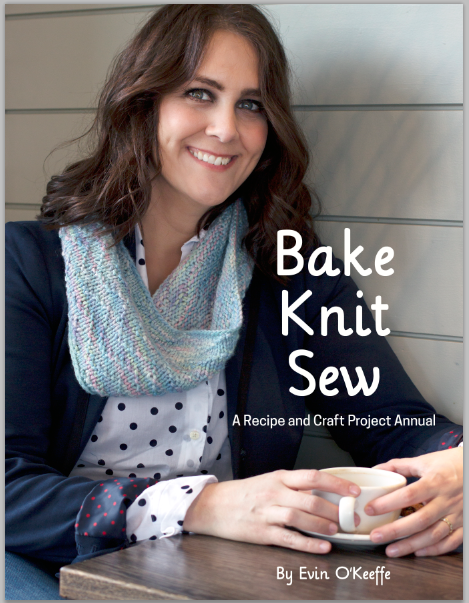 This was actually my favourite book cover mock-up, but the font was too casual and low-budget. Plus, nothing knitted or sewn meant it was only telling part of the story.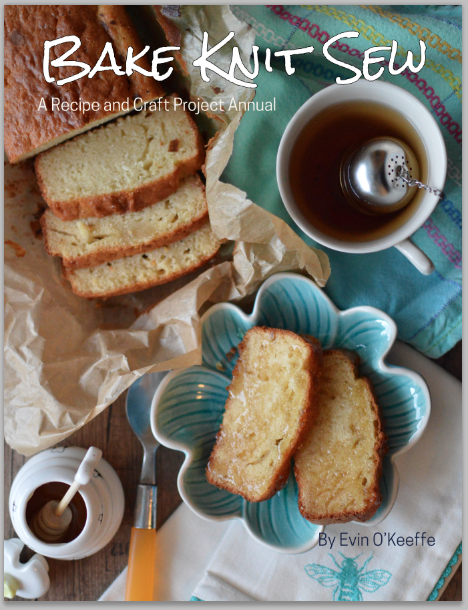 This cover was beautiful and had something knitted and something baked! But it felt a bit like a community group cookbook cover. Like Strawberry Hill Community Centre Pie Recipe Cookbook.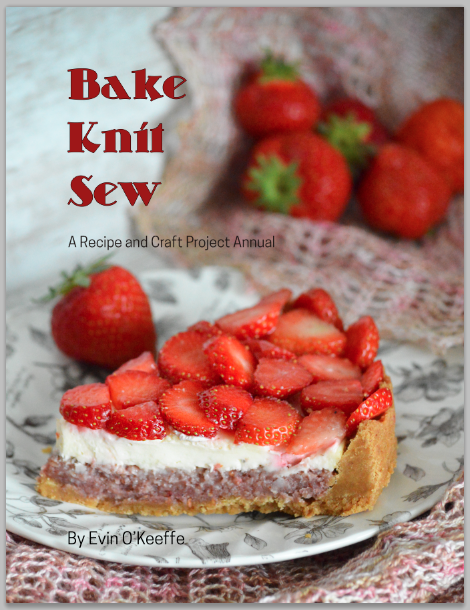 This one was the most popular though it still needed something baked and sewn to be comprehensive, but with all that unused grey space (my DIY chalkboard which I will post about soon) I had space to include those elements. The funny thing is that this was a last-minute shot I put together in about five minutes because I had seven mock-ups and wanted an even number. Originally, it was very sparse and my son, LB, put the yarn into the shot by feeding the tail into the teapot's spout. I liked it so much, I kept it there in the final shot as well, plus one shot within the book itself.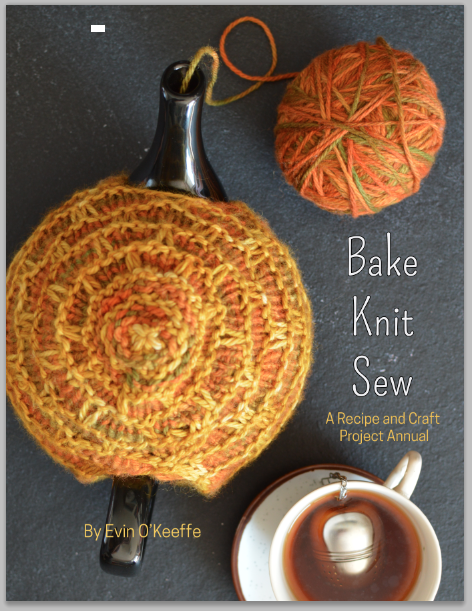 And the final cover of Bake Knit Sew is…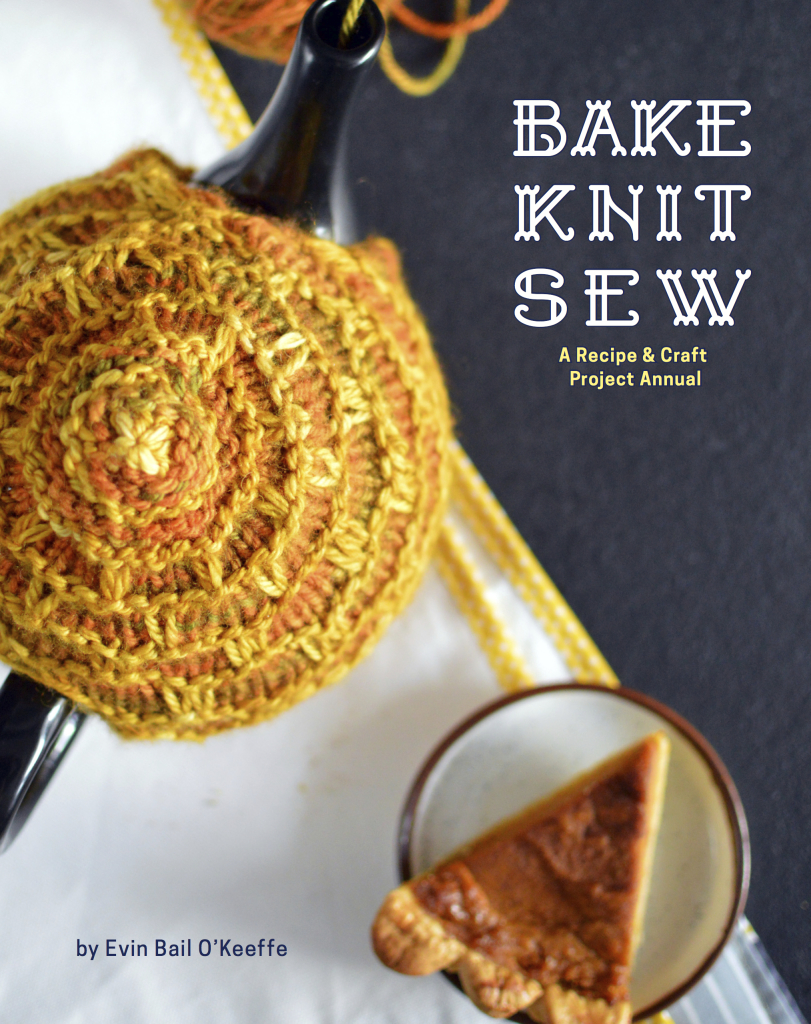 Paperback edition is available signed from Anchor and Bee (€16.00 EUR) – gift options available and from select retailers (listed here)
Amazon.com
 and Amazon.co.uk

ISBN-13: 978-1910567005
Product Dimensions: 10 x 8 x 0.2 inches
Shipping Weight: 260grams (9.1ounces)
eBook edition is available through Ravelry ($16.00 USD).
ISBN: 978-1-910567-01-2