You know those colorways that make you want to spin around with your arms in the air? Yeah, that's how I feel about how Fiona of Green Elephant Yarn uses pinks and greens. It's downright delicious. Check out her Instagram and see what I mean!
I was delighted to get to work with her on my upcoming book and thrilled she agreed to this interview. I'll let her words and her photos be the focus, much like in the other interviews in this series. Away we go…
How long have you been dyeing yarn?
What inspired you to make your dyeing a business?
The need to be surrounded by colour and yarn…and having a little time to give it a go while my kids are small.
Where did your company name come from?
I love Elephants and the colour Green 😉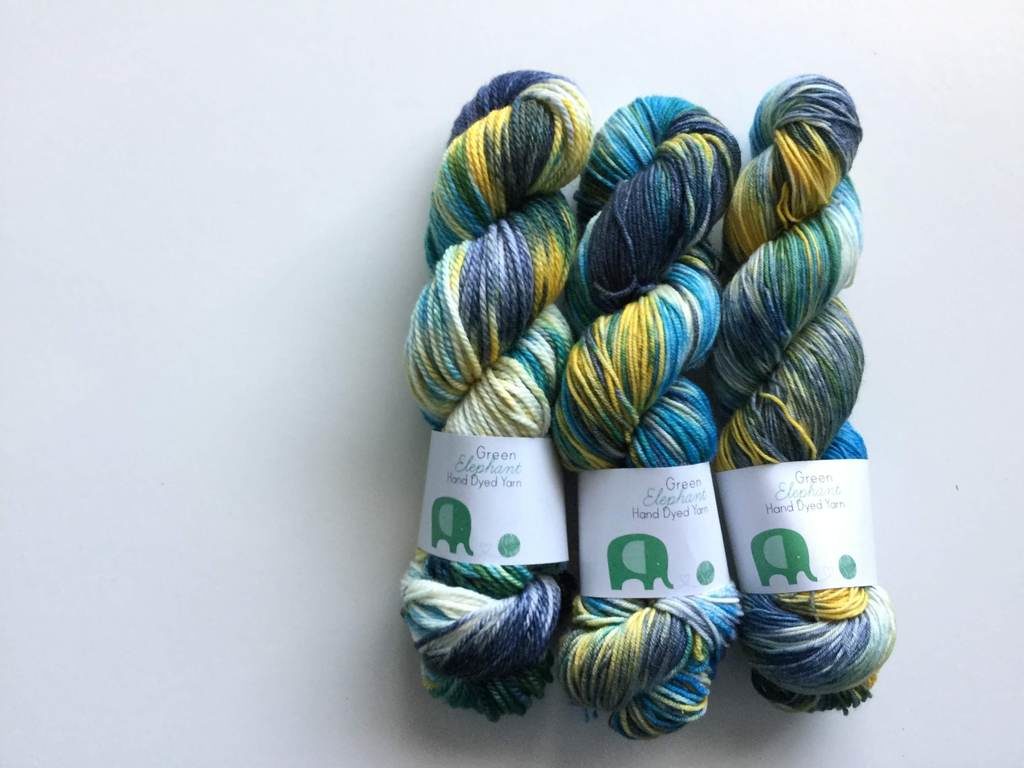 What do you like about what you do?
Getting to be creative in such a fun way, being my own boss, and the creative community.
What fuels you in your work?
The hope that people will like what I like/create. Ultimately I create what I like and hope that others will like it too.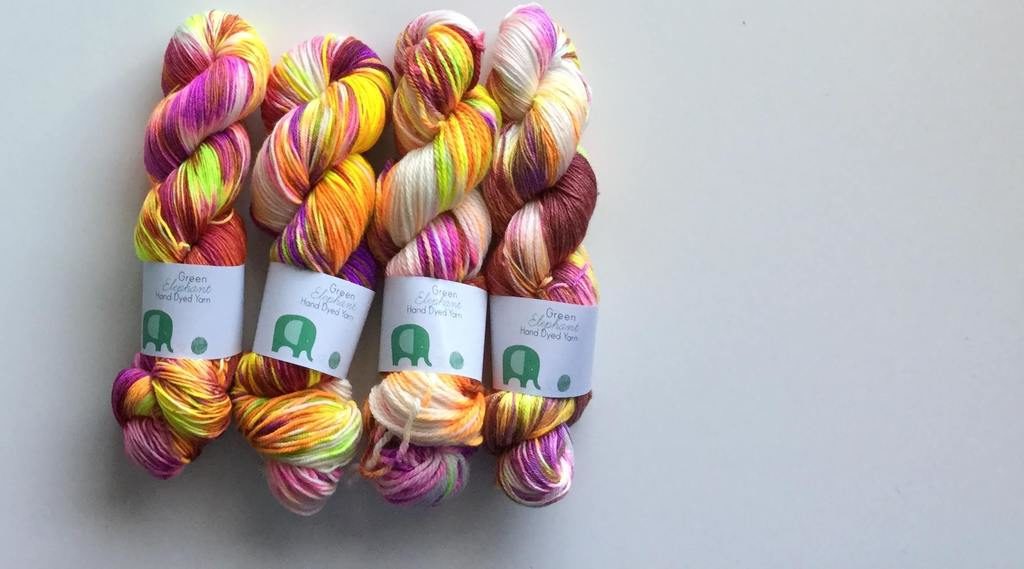 How does your environment inspire your work?
I get inspiration for colourways from absolutely everything around me. Wherever I go I see patterns and colours and then go home(to work) and try to recreate them on yarn!
What is your approach to your work?
I try to be super organised, I have to be as I only have a certain pocket of time to get things done. I plan in advance to make sure I get the most out of my time. It works most of the time!
How do you approach your work on a colorway?
Sometimes I have a plan in mind, sometimes I just wing it!
What makes a beautiful skein of yarn?
I think the answer to this is different for everyone. For me its lots of colours and as bright as possible.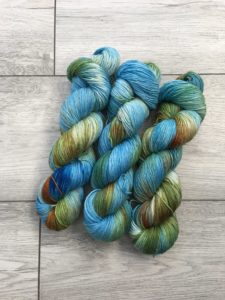 Craft tool you cannot live without?
A spare crochet hook for picking up sneaky dropped stitches!
Finish this sentence: "When I am not dyeing yarn I am… "
running around after my kids and spending time with my family! I also sometimes knit, crochet, sew, run and do yoga…when they let me 😉
Glad you could get to know Fiona better through this interview. Again, I'm honoured to be featuring Green Elephant yarns in my upcoming
Ultraviolet Knits book
.