Anzac Day is a day of remembrance in Australia and New Zealand.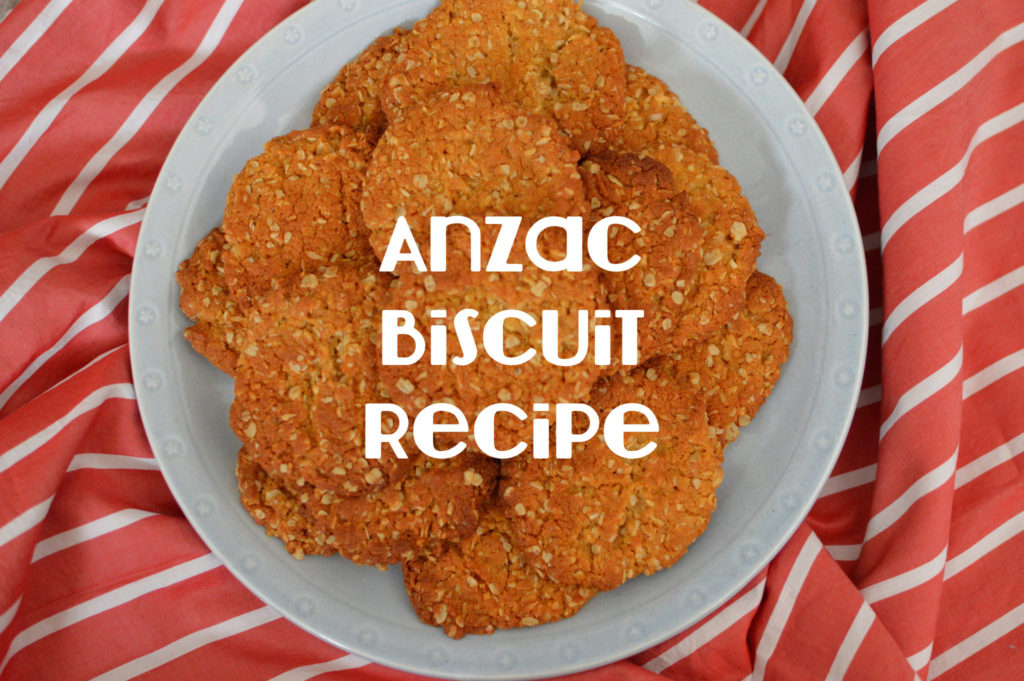 These biscuits are a tradition in both countries and any variation from the set ingredients is a sin. However, we are doing a gluten-free week here for a fun food elimination diet, so I swapped out coconut flour for regular flour, but that's as far as my recipe changed. I chose coconut flour to bring out the flavors of the coconut in the biscuits themselves. Here is my variation of the classic Anzac Biscuit Recipe for Anzac Day.
Anzac Biscuit Recipe
1 cup rolled oats
2/3 cup flour (we use coconut flour for gluten-free)
1/2 cup white sugar
1/4 cup light brown sugar
1 cup desiccated coconut
1/2 – 3/4 cup softened butter
1 1/2 – 2 1/2 tablespoons golden syrup
3/4 teaspoon bicarbonate of soda
1 1/2 tablespoons boiling hot water (be careful)
1. Preheat the oven to 350F/180C.
2. In a large mixing bowl, blend the oats, flour, sugars, and coconut together. Set aside the dry ingredients.
3. Over low heat, warm the butter and golden syrup, then add the bicarbonate of soda and boiling hot water carefully. Stir to blend.
4. Pour the warm wet mixture over the dry ingredients, little-by-little. Once the dry mixture is a pliable consistency, stop adding the warm butter mixture.
5. Scoop spoonfuls of the batter and pat into flat coaster-sized batter rounds.
6. Place the rounds onto a greased/buttered baking tray and bake for 12–15 minutes.
7. Let the biscuits cool completely before transferring from baking tray.