I've been focused on my upcoming book project, but for a break from that I'm working on a classic triangle shawl as a gift for my mother-in-law. I started it last summer, and she's patient so she knows it may not come to her until next Christmas. But every stitch is a hug. It'll get done eventually. It seems like a nice year-round piece given it is a cotton blend, so no matter when it's done, I'm sure she'll make use of it.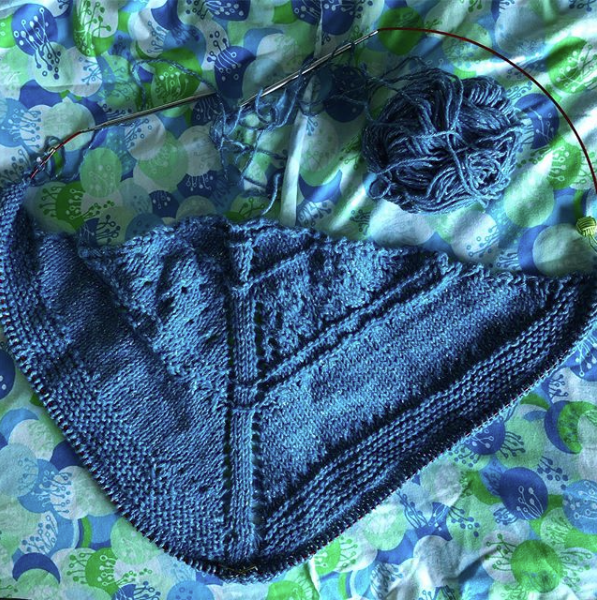 At one point, I ran out of blue, so I shifted to white. It's not a mistake, it's a design feature. Both colorways are the same Sirdar with a sparkle. It's a fun knit that reminds me a lot of my usual day with kids. I start out with a coherent plan then improvise my way to success. And there are mistakes, but it still wraps you in warmth and love. Of course, then I found the other blue skein I had. Of course.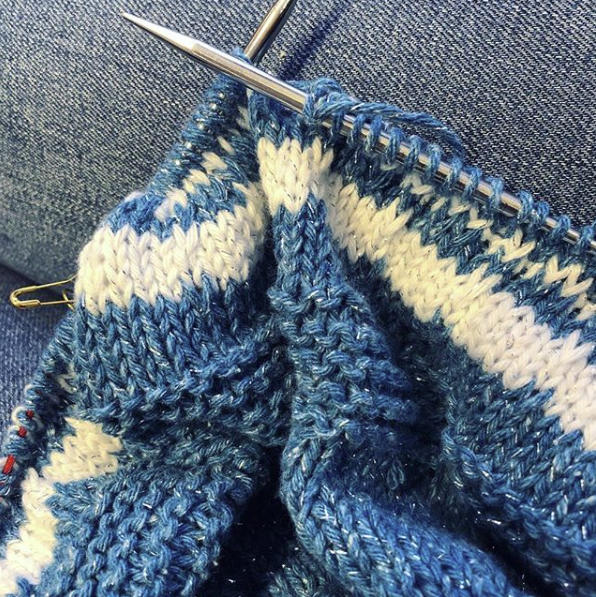 I may write the pattern up when I'm done. Though, there are plenty of triangle shawl patterns already on Ravelry. Here are a few I've admired lately:
I've missed sharing my crafty adventures with you, but this has been a nice break. In 2018, I wrote 74 posts for this blog. That's more than one per week. I won't gloss over how many hours that takes because many of you may blog as well and know what goes into it. So, taking a step back to focus on the basics of my routine was a good reminder that my blog is just one wonderful part of my life. It also gave me time to remember why I love blogging.