When baby Bumblebee was born last year, I wanted to lose the pregnancy weight, of course, but as with my first child I was more focused on just getting sleep. I promised myself I would not worry about getting my body back until after Bumblebee was done breastfeeding. He enjoyed the last of my milk at 9.5 months of age, which coincided with the start of our summer in the States. I was not about to restrict my diet then, so I promised myself I would start healthy habits (eating right and exercising with focus) once we returned to Ireland at the end of August. For many, that may seem like procrastination or excuses, but for me it felt like a plan.
Before Photos
I think that weight and numbers are only helpful for me because I remember how I felt and what I could wear at those weights. But what that weight looks and feels like on me is vastly different than how it is on someone else. I am 5'9″ so I carry my weight deceptively well. My mom and I could weigh the same, but she is seven inches shorter than I, so it would look very different. So, for you to get a glimpse into what weight looks like on me, here is a run-down of 'before' photos.
Here I am during my senior year of college. I weighed 138 pounds. I was editor of the campus newspaper and on the tennis team, so I was running around a lot. I ate A LOT too and seemed to blink at the wrong time for photos. This was also the weight I was when I met my husband several years later. This was a good weight for me. I had energy and mobility, while also having some reserves in case I got sick. Earlier in college, I weighed less (like 118–130) and if I got a bug or cold that killed my appetite, I had no reserves and felt weaker and miserable. My happy weight is definitely a minimum of 135 for this reason. Senior year, I felt better and weighed 140ish while on the tennis team and editor of the campus newspaper, so I had energy.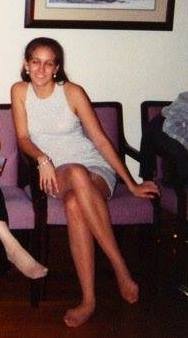 Here I am in 2008, pre-children. I weighed 150 pounds. I had just moved to Ireland and all was well. This is the top end of my happy weight because higher than this and it became more tiring to climb hills or walk for more than five miles at a time.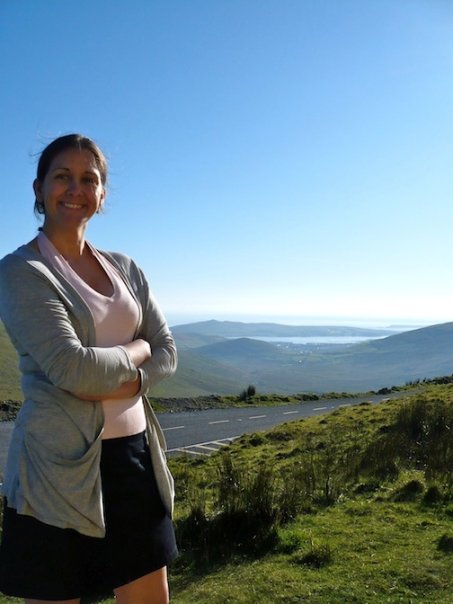 Here's a photo of me in 2011, 30 weeks pregnant with my first child. I weighed 162 pounds. No judgment here on my mobility or energy at that weight because… I was pregnant and had the liver tumor.
Here's a photo of me in 2016, 32 weeks pregnant with my second child. I weighed 172 pounds. I was a slower walker and very tired, but also anaemic.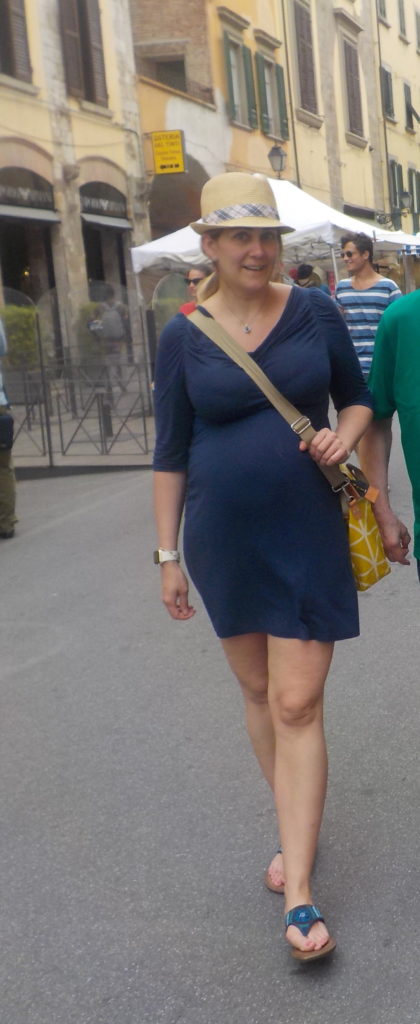 Baby's first Christmas. This was part of a January 2017 piece in Irish Examiner about my lactation consultant, Orla Dorgan. Yes, I'm really breastfeeding. The hand knit shawl is Corona by Carol Feller. My weight was around 168, all in my thighs and posterior.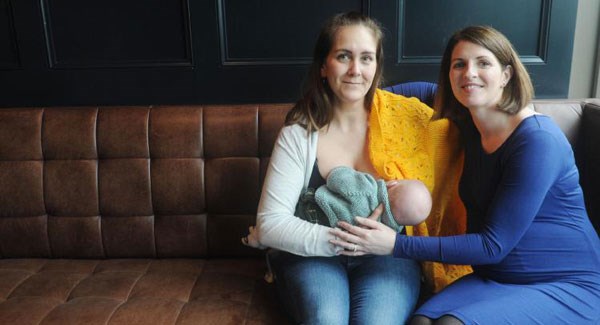 May 2017, I was a weaning milk maker and walking for school trips daily. I weighed 166 pounds or so. Better energy for sure. I redecorated my parents' guest room that June and repainted their shutters, with Bumblebee in the chest carrier for some of it (always away from fumes though).
Here I am summer 2017, exactly 12.5 months after the second pregnancy photo (navy dress) was taken. I weighed 172 pounds – The same as when I was 32 weeks pregnant with my second child.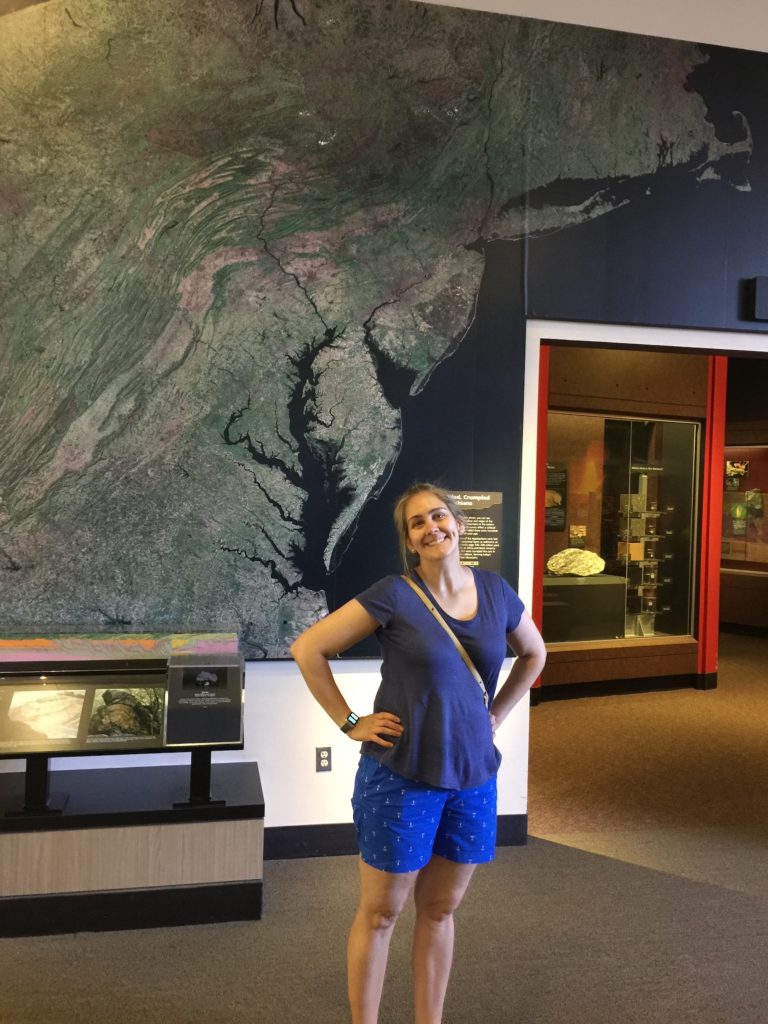 I gained 11 pounds last summer, mostly because I stopped producing breastmilk but my appetite didn't get the memo. Here is a photo of me a month later. I weighed about 178 here, but a month later I tipped the scales at 183.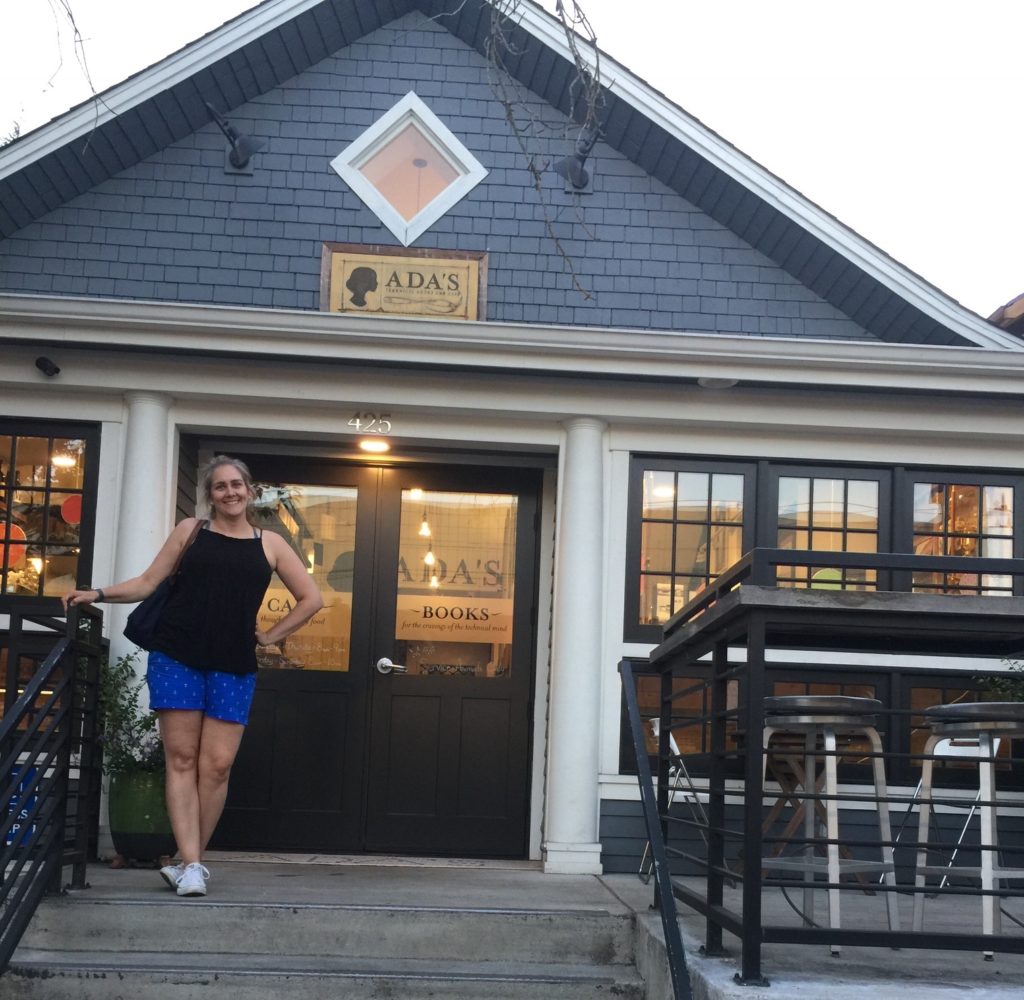 Why I Want to Lose Weight
Now, I know I do not NEED to lose 35–40 pounds in any of these photos. I really look healthy and happy and active. At 5′ 9″, 183 was on the heavy side with my healthy weight range is 125.3 lbs to 169.3 lbs, so even dropping down to the high end of that is better. But I am not doing this for vanity – I am doing this for my future self.
Extra weight can lead to increased high cholesterol levels, high blood pressure, and diabetes, all major risk factors for heart disease. With my PCOS, I am especially concerned about that. Since weight gain is inevitable as we as humans age, I am losing weight now so when the subtle creep of a pound here or there happens later in life, I am still within a healthy range and limiting my risk factors as much as I can. That is why my approach is a balance of healthy eating and exercise, but nothing extreme.

Setting My Goal Weight & Milestones
My goal is to lose 40 pounds in 40 months and maintain a healthy weight going forward with my plan. That is, I hope to weigh 143-145 pounds by January 2021. I know that seems slow, but this is a lifestyle shift. I'm process driven, so it works for me. I am listening to my body along the way and if 143-145 is not the ideal weight for my current post-babies body, I'll be happy with a different number.
I set my goal weight into stages so I could celebrate the milestones, but also remember when in my life I was at that weight so I could motivate myself with how I felt at that weight. I also made a note of weights I do not want to be again because I was too skinny and any cold or bug kicked me to the curb. All of the weights listed were at my current height.
183 – Starting weight  <— end of August 2017
173 – Weight just before Optimus was born  <— end of September 2017
166 – Weight before I got pregnant with Bumblebee <— end of November 2017 and hovered 159–168 from then until now (May 2018)
155 – Weight before I got pregnant with Optimus
152 – Wedding weight
143–145 – Goal weight  <— I want to be here January 2021
137 – Weight when I graduated college and when met my husband
118 – Weight when I started college
Making a Plan
Over the summer, I ate A LOT of fish tacos, but I also cleared out old boxes in our parents' attics and found my diet plan from the only other time I went on a proper diet to lose weight. I mostly ate steamed shrimp and eggs back then. It worked and I lost about 40 pounds of steroid weight in 11 months on that diet. This is the basics of that diet, which was very low carb…
Each meal, eat four ounces protein (eggs/fish/meat/cottage cheese) w/ fruit/vegetables/salad.

Between meal snacks were fruit, cottage cheese, yogurt, or nuts.

Before each meal, I would drink hot water with lemon.

15-60 minutes of exercise each day. Back then, it was usually Denise Austin workout or a neighborhood walk at dawn.
But I am older now and I know that losing 40 pounds takes longer than a year and real will power. I ordered a jogging stroller to make sure it was easy to take Bumblebee for walks and I bought more cushioned socks for myself too. But this time, I would be less strict about carbs while still limiting refined sugars and processed desserts. Homemade desserts are ok in moderation, but no store-bought cakes. 
I arrived home to Ireland at the end of the summer weighing a whopping 183 pounds. This was also the weight I was when I went into the hospital to have Bumblebee. Ummm, uh-oh. So, after 24 hours of jet lag recovery, I made my plan to follow the previous plan, but include little treats to make sure the overall diet is sustainable. My plan is:
Each meal, eat four ounces protein (eggs/fish/meat/cottage cheese) w/ fruit/vegetables/salad.

Between meal snacks of fruit, nuts, or crackers with cheese.

All day, I drink water to stay hydrated.

15 minutes each day exercise with one or two longer sessions per week. For the first six months of this, I was working 40 hours a week, doing six school runs for two kids, blogging, knitting, and doing all the stuff to keep a family going so I am realistic that I have limited time to exercise. Most days, I bench press my baby or take the stairs as the only exercise, but when the weather is decent I take the kids for long walks. After I left my full-time job, I started doing eight school runs, which meant about 20 miles a week walking for that.
Not Hating It
To make sure my choices are sustainable and don't make me miserable, I do not withhold things I want from myself. If I want popcorn, I make popcorn. If I want a soda, I have a soda. But I do not do it regularly. A couple treats a week are reasonable, after all. The main treats I indulge in are a mug of hot chocolate, buttery popcorn, a square of dark chocolate, and brunch out. These probably take place about three times a week. But instead of feeling like I'm cheating and grabbing the first chocolate item I see, I keep healthier treats on-hand because my body deserves the best. Dark chocolate instead of milk chocolate (I aim for ones with 'cocoa' as the first ingredient, not 'sugar'). No pre-packaged mass-produced cupcakes from the grocery store – If I want a cupcake, I will go to the best bakery in town and buy the exact one I want and it will be amazing. Otherwise, it feels like I am compromising and maybe it won't even satisfy me.
The other main thing that has helped me stay positive is that I switched to wearing a work uniform consisting of leggings, a tunic top, and often a sweater or blazer. This combination saves time in the morning, but also it fits if I've lost a pound or gained three back. This means no guessing what will fit in the morning, just getting dressed and making the awesome happen. It also worked equally well for my work-from-home days. I will do a post all about that work uniform because it really has taken the emotional stress off of getting dressed while working toward a weight loss goal. I'm not working outside the home anymore, but the outfit formula still is used.
How Did It Work?
The first three months, I lost about 16 pounds and I gained strength and could manage longer walks and stairs more easily. I could fit back into the jeans I wore around when I got pregnant with Bumblebee. Two milestones in three months is not bad!
In mid-February, I reached 159.5 pounds. I was so happy to be below 160. That was a loss of just over 20 pounds in 4.5 months. 
For the last few months I've jumped around between 159 and 169, but working on it and in three DietBets as encouragement.
I have three more milestones (about 20 pounds) to go, but, again, it's not about the number. It's all about having energy, strength, and setting myself up for good health as I age.
Progress Photos
Here I am in October at the Blog Awards at The Academy in Dublin. First photo is after my win. I was speechless and trying to not happy cry. The second photo is Brian Dillon of Being Brian and me – I love his blog. Five weeks into my healthy habits and I had lost a few pounds already.
Here I am in November 2017 at the Cork for Crumlin benefit at Clayton Silver Springs. I weighed about 168 – 15 pounds down from the end of August! Same dress as above.
Five months into my healthy habits, I was hovering between 159 and 163. Not losing weight, but getting stronger. That was at EYF18.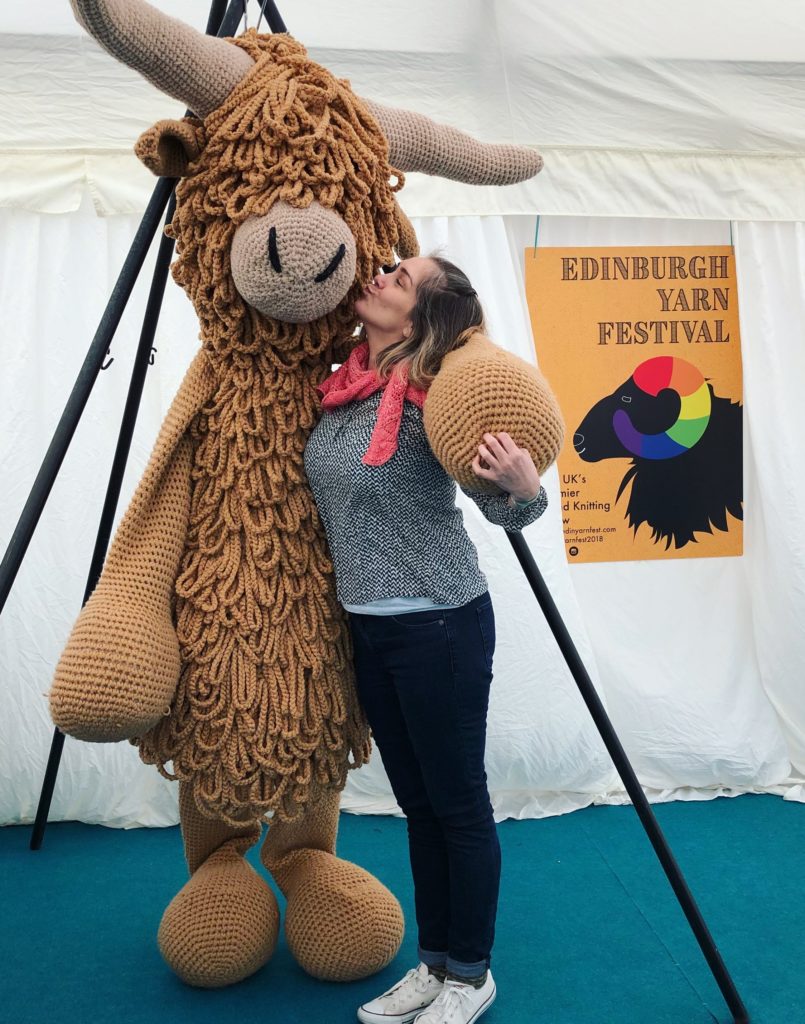 I reached 159.5! This was wonderful. Look at me taking the stairs while carrying an 18-month old human! I wasn't even short of breath. This was in Malaga. Right after this, I injured my foot and then I had another health issue forcing two weeks of bed rest, so I lost a bit of traction.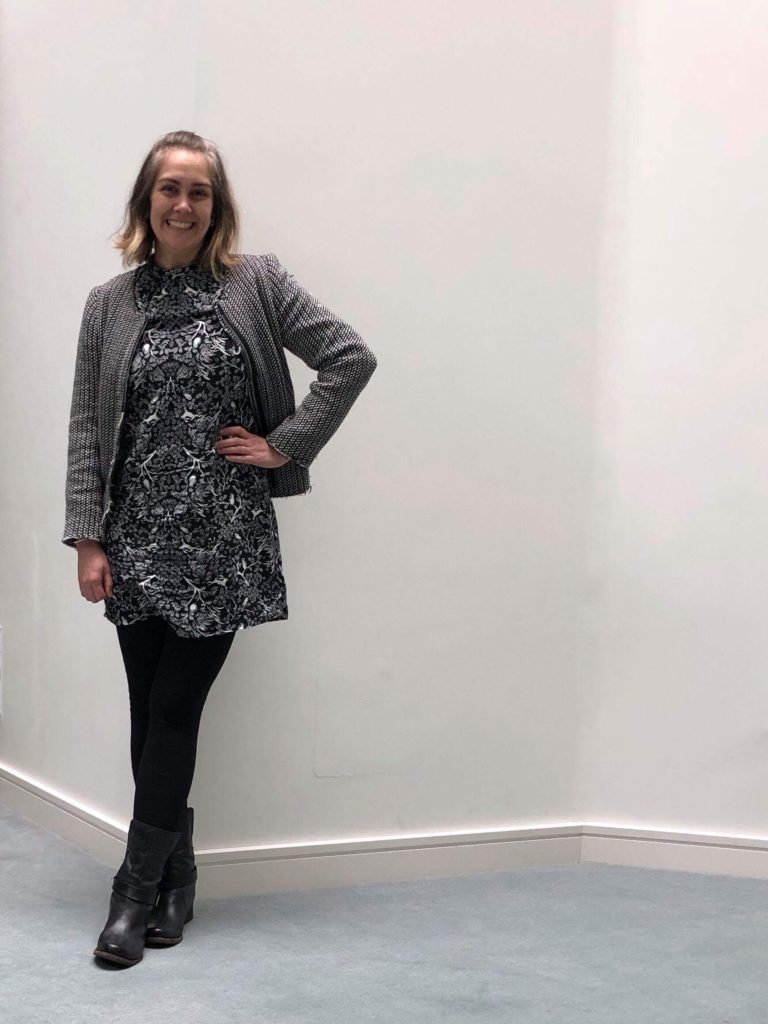 But by this month, I could be the fun mom who climbs trees.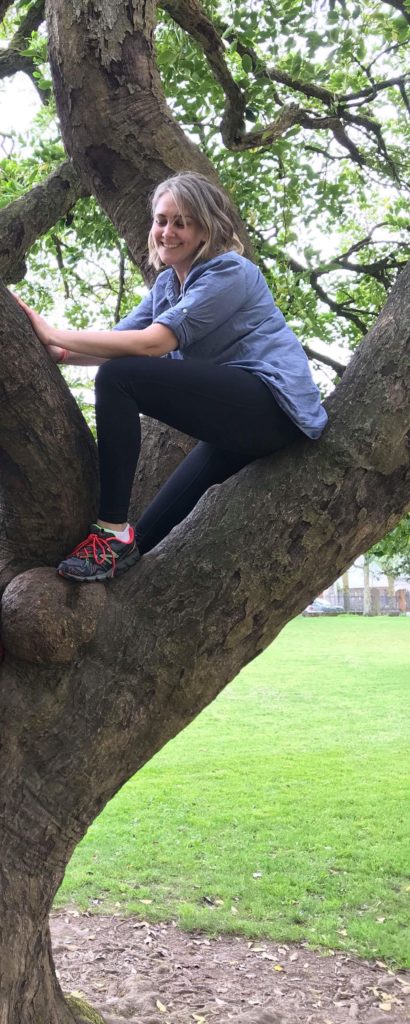 Before & Progress Side-by-side from August to April.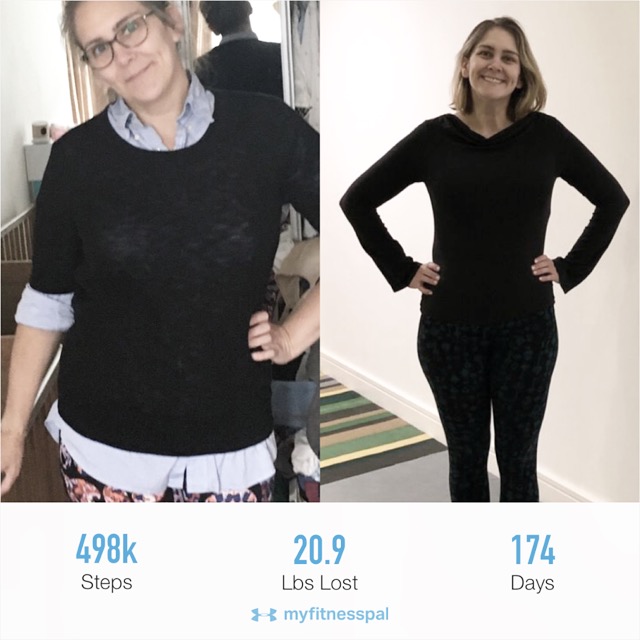 Late April. I gained some of the weight back, but I have more muscle so I'm staying positive and focusing on my healthy habits to get me through.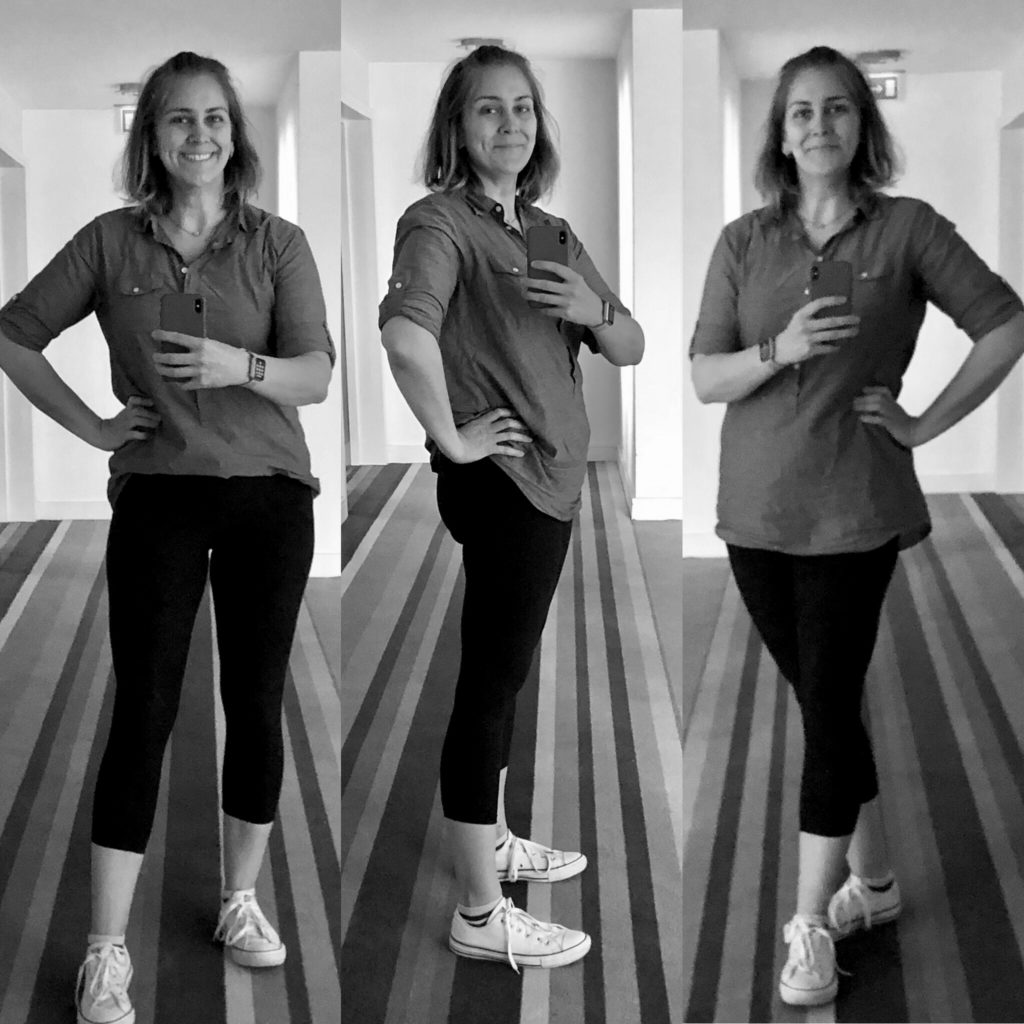 So, that's it. That's my goal and how I'm reaching it. It is a big part of my life lately, but at the same time not one I give a lot of thought. The plan being strict but flexible has given me strength to turn down options while keeping my eye on the prize.
Look for two upcoming blog posts to pick up where these left off:
• Working a stylist to weed out clothing that no longer suits my figure.
• How I styled leggings.
What are some ways that you've made healthy lifestyle changes and stuck with them?