Q&A with Stuart Simmonds, author of the Hannah the Spanner series of books and Harry the Karate Monkey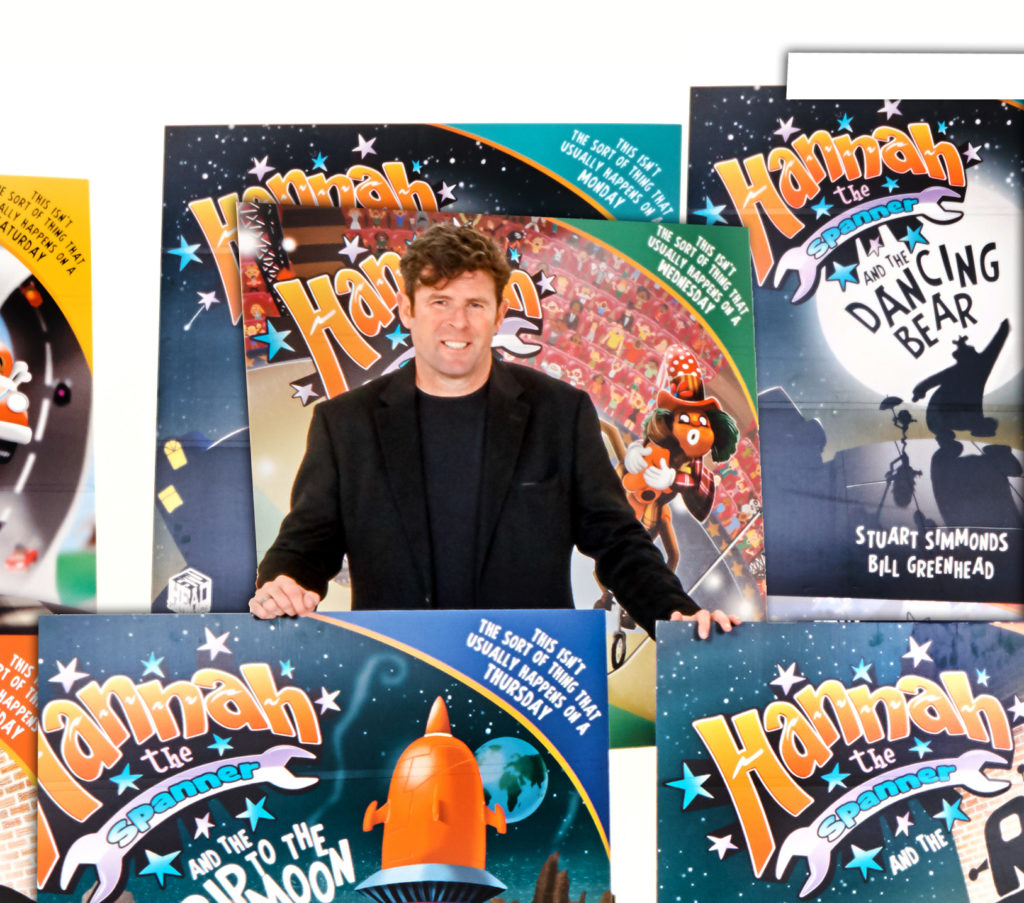 How long have you been writing?
Other than the odd article or report, I started writing my cricket book "Watching With My Heroes" in November 2016. Once that was done and dusted, I went onto the children's books and haven't stopped.
When did you first consider writing books?
I was asked to contribute to a cricket book in the early 2000s so started scribbling some stuff out. Sadly, the book didn't ever see the light of day, but it got me thinking I'd like to write it all down one day.
What do you like about what you do?
I never seem to get bored doing my jobs, I get to work with nice people and every day is different, in which I'm very lucky.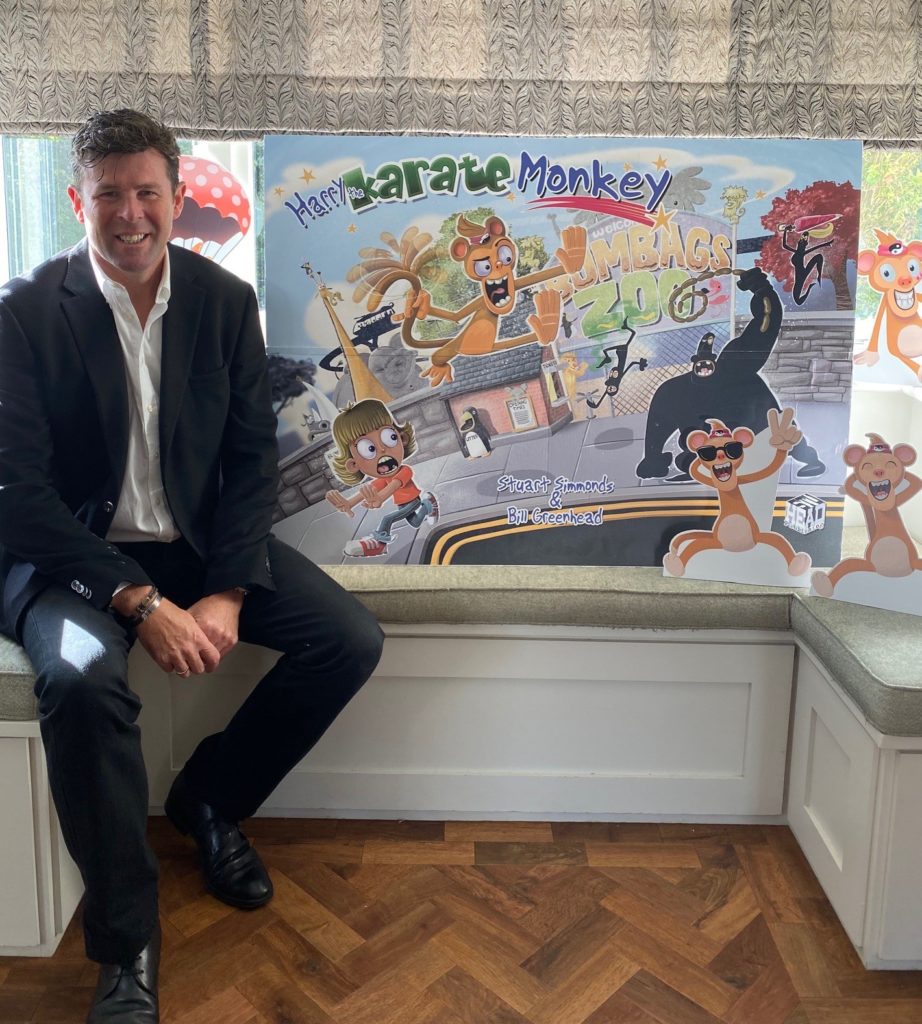 What were some unexpected challenges in becoming a published author?
Firstly, trying to get a telephone call from the literary agents in London and some sales agencies was a nightmare. They were so rude. The biggest one is when you realize just how many books and authors there are out there!
What fuels you in your work?
Without trying to sound pretentious, I try to be good at what I do and never settle for just doing an OK job. When I started the books thing people were very encouraging and we realised we'd created something very special with enormous potential, so I've run with it ever since.
Is there any experience that helped shape your approach to writing or subject matter? 
I was stunned and so happy with people's reactions when I wrote the cricket book and tried to carry that on from there. Then the biggest problem was just trying to remember the stories I'd made up all those years ago.
How does your environment or life inspire your work?
I'm lucky that I'm able to do what I am do for a job and never try to take it for granted. Thankfully, I'm normally able to write away in peace and quiet.
What is your approach to your work?
Simply that if you're good at what you do and if you like what you do then it's never really work! Fortunately, I never dread the alarm going off on Monday morning.
If you are an author and self-publisher, how does it feel to wear both hats for a project?
It's two completely different jobs really. Getting it turned into a book and being happy with it is one thing. Trying to get it out to the general public is the really hard part.
To you, what makes a good story?
For the kids' books, I like things that blend normal life with something ridiculous going on behind it. Something that will make both the children and the adults laugh in a different way.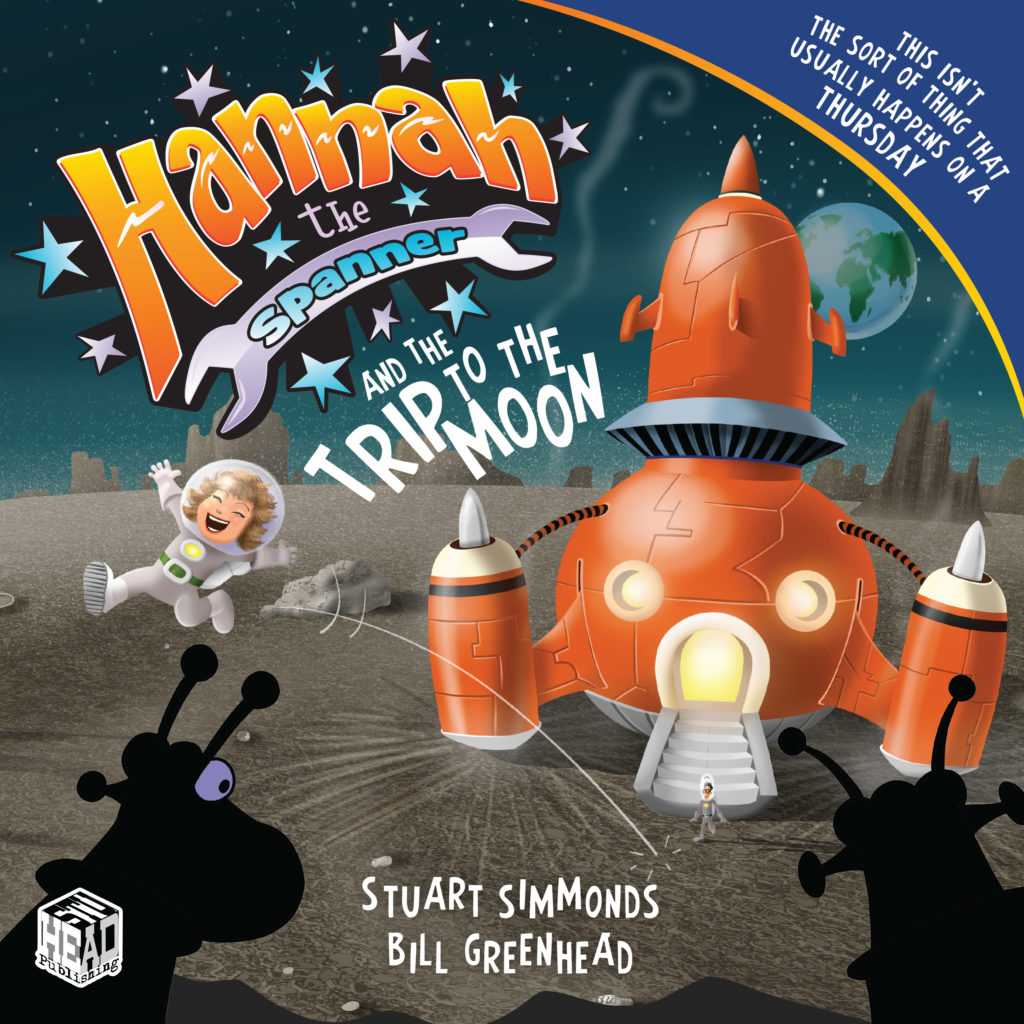 Finish this sentence: "When I am not writing I am… "
Trying to work out how I'm not getting any better at golf and also wondering why one of my dogs is so much more dreadfully behaved than the other one. I really do despair with him sometimes. 
Anything else you want to share or reflect upon?
Just that I really have no idea how this has all happened. It's a laugh though so I'll keep on going.
Thanks for having me xx
About the author:
Stuart Simmonds is an ex cricketer and author of the critically welcomed 'Watching with my Heroes' (which is currently in its second edition) and the Hannah the Spanner series of illustrated children's books. He is based in Sussex and is father to Hannah and Lucy – who both feature in the books. 
Web: www.stuhead.co.uk
Twitter: @StuheadLtd
Facebook: @stuheadltd
Instagram: stuheadltd