Most of these recipes were ones she learned from friends who were born or have strong family ties to a certain country or region. I think, for my mom, cooking her friends' recipes was a way of keeping them close even when they were not able to see one another.
In listing these from my memory, I can remember which loved friend brought each recipe into our lives and that brings me a warmth and joy. Summer visits to stay with friends in France resulted in an autumn of fresh salads coming at the end of each meal and brie for dessert. Each Greek Orthodox Easter, she'd hope for an invitation to a friend's house so she could bring several dozen stuffed grapevine leaves. With my little kid hands, I was enlisted to help roll them every time.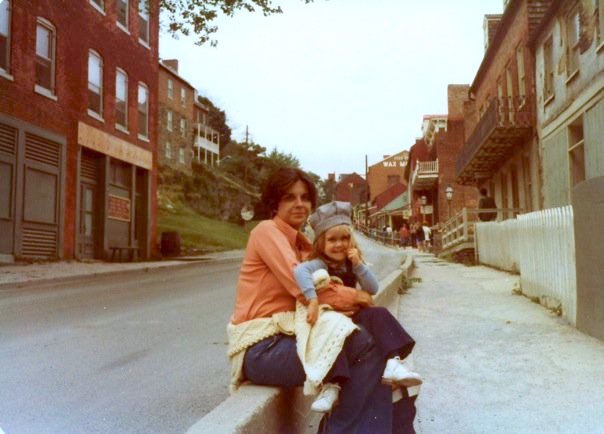 Each New Year's Eve, my parents invited their close friends who also had little kids over so they could still celebrate, but as families. My mom challenged herself to cook a themed meal each December 31st. One year, it was an authentic Spanish meal with paella and flan. I remember all the after school trips in the hunt for an authentic paella pan. Another year, a Japanese friend was living with us and she taught us how to make her favourite comfort foods for when she was homesick, which is how we learned to make yaki soba and ingen no goma-ae.
Now, as a mother myself, I marvel at how these dishes are interesting and flavourful without being expensive. Each use of meat is balanced with a filler vegetable. Some of the best comfort foods were the least expensive to create, like her gratin à la picarde!
As I add these to my blog or find recipes that are a close match to my mother's, I'll link from here. Because my mom cooked from instinct and memory, these are my versions of her recipes or adaptations of notes she jotted down at some point on a scrap of paper. I'll also do a post soon listing the recipes in my regular cooking rotation so you can see the difference.
Was your mom intensely into authentic recipe-free cooking too?